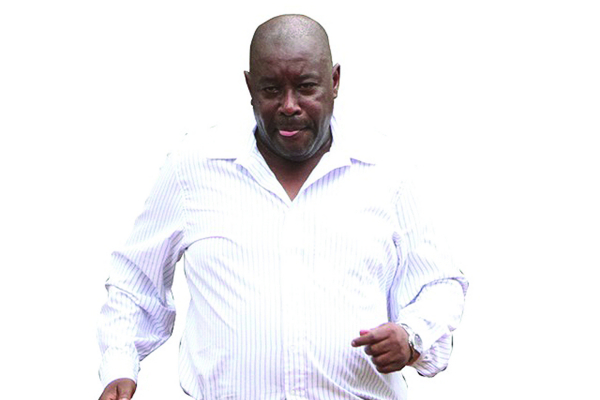 ERNEST "Maphepha" Sibanda will not contest the Highlanders' chairman post, after the team's annual general meeting yesterday ratified the position to bar him from participating in the upcoming elections for the club's executive positions set for Sunday. Sibanda was disqualified from contesting the elections by the club's board of directors, but had hoped that the decision could be overturned in yesterday's meeting.
BY FORTUNE MBELE
But he, and his camp were left disappointed as the meeting went on without any incident with his disqualification receiving no objection, meaning that businessman Kenneth Mhlophe will enter the race for the chairman's post unchallenged.
Israel Moyo, Siphatho Ncube and Nkululeko Ndlovu will contest the secretary's position.
Wisdom Mabhena, Peacot Dlomo, Charles Moyo and Silandulo Sibanda will battle it out for the committee member's post.
Maphepha was found guilty of converting club funds to his own use from the sale of striker Obadiah Tarumbwa several years ago when he was still club chairman.
With tensions simmering after the candidates were announced, an irate club member, Thembinkosi Thwala accused the board of not being prudent on Sibanda's matter, saying they should have been open to him before he submitted his papers.
"It is well documented that Sibanda owned up to his sins. Why should we continue to be discussing Sibanda's case instead of you (the board) being open to him and tell him the truth that as long as there are sponsorship issues that we are pursuing and with the crimes that he committed, he will not hold any position of authority at Highlanders. Why did you have to wait for him to submit his nomination forms and sit to deliberate in his issue later?" Thwala quizzed.
"The other thing is that we have jackals and hyenas in our midst. They want the board to be weakened. Highlanders will perish. These hyenas are quiet now as Mhlophe comes in. They went out and cheated Sibanda to challenge Mhlophe for the sake of doing it and now have embarrassed him. They failed to find a proper candidate to challenge Mhlophe and just brought in Maphepha, knowing fully well that he would not qualify. Which member of this club can stand and say what was done by Sibanda will not be repeated because he has been rehabilitated," Thwala said amid ululations from the rest of the members.
Maphepha did not attend the meeting.