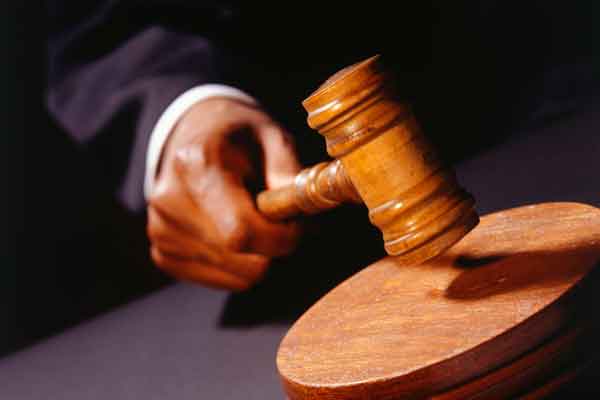 A 23-YEAR-OLD Harare man allegedly hired an armed soldier and five other accomplices believed to be police officers and robbed his uncle Albert Chawira of $104 150, claiming the money was part of former Finance minister Ignatius Chombo's hidden loot.
BY DESMOND CHINGARANDE
Berzel Mazarure (28), based at Inkomo Barracks and Tawanda Chawira (23) were remanded in custody to January after they briefly appeared before magistrate Elisha Singano, on Friday.
The court heard that the complainant operates flea markets in the capital and the accused was one of his employees.
It is the State case that on December 16 last year, Mazarure, Tawanda and five other accomplices, who are still at large, armed themselves with a pistol and headed to Albert's Borrowdale home with the aim of committing robbery.
Two of the suspects were in army regalia, one in police uniform and the rest in their civilian attire.
Acting on inside information supplied by Tawanda, the gang scaled the precast wall at the complainant's house and smashed the kitchen window to gain entry.
One of the occupants, Trymore Masiya, allegedly heard some noise and decided to check the cause. Masiya then met the suspects in the passage and rushed upstairs shouting for help. The suspects allegedly manhandled him before he could get to the complainant's bedroom and forced their way into the main bedroom.
While inside the bedroom, one of the suspects produced a silver pistol and pointed to the complainant, Albert, demanding cash and other valuables. The suspects allegedly told the complainant that they had information that he had received some money from Chombo.
Albert, in shock, allegedly went to his wardrobe and took a bag containing $20 000 and handed it over to Mazarure.
The suspects then started assaulting him demanding more money before they ransacked the room and stole $84 000 stashed under the bed, the complainant's mobile phones and stormed out of the house.
The complainants later reported the matter to police, leading to Tawanda's arrest on January 5, when investigations linked him to the robbery. During interrogation, Tawanda allegedly admitted committing the offence and volunteered information leading to recovery of his uncle's stolen cellphones and implicated Mazarure, who was arrested at his rural home.
Patience Chimusaru appeared for the State.