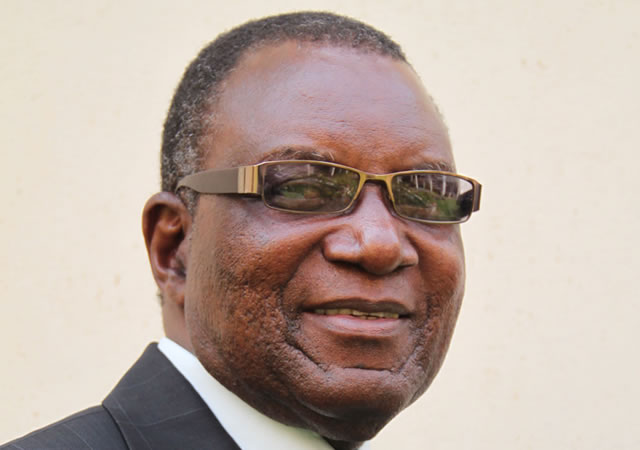 PRESIDENT Emmerson Mnangagwa's government has unveiled plans to construct a $100 million airport at Beitbridge Border Post to expedite business and tourism development in the area.
BY OWN CORRESPONDENT
This was revealed by Transport and Infrastructure Development minister Joram Gumbo yesterday during a tour of the proposed airport site about 10 kilometres north-east of the border town.
Gumbo said the government was keen to have the project done either under a build-operate-transfer concept or private-public partnership.
He said the airport project would unlock the tourism potential for the southern region of the country as well as inject life into Beitbridge town.
"The airport will open up a number of tourism opportunities and the transport sector among other businesses," he said.
"We are not planning just another airport, but a big project that will create interest from air transport players."
Beitbridge Airport will be the first of the many planned countrywide and construction was expected to start soon coinciding with the dualisation of the Beitbridge-Chirundu Highway.
"This is a totally new approach, investors were not willing to come under former President Robert Mugabe's regime. It's different now and people will see movement."
Gumbo also said the government will in two weeks take delivery of train locomotives and wagons for the ailing National Railways of Zimbabwe to revive rail passenger and goods transport.
Gumbo said commencement of all the projects would be launched within the 100-day target set by Mnangagwa.
"Soon there will be a lot of activity seen here when machinery for construction of both the airport and the road begins to land at Beitbridge."
"Plant equipment for the road construction is currently being assembled in South Africa and will be here soon. Note that we will be doing the two roads leading from Beitbridge to Victoria Falls and Chirundu at the same time we are doing the one-stop border post and the airport," Gumbo, who was accompanied by officials from Air Zimbabwe and the Civil Aviation Authority of Zimbabwe, said.
Gumbo said the airport will be developed into a dry port while the hub for the construction of the roads will be at Beitridge.
Warehouses will be established at the airport expected to boost regional trade and create employment for hundreds of Zimbabweans.
"We expect scheduled flights. Beitbridge is key and not only to Zimbabwe, but the region, hence this deliberate focus on the town. Our new dispensation is keen to see this work as you have seen we are already attracting investment," he said. He said in line with government policy villagers displaced by the airport project would be relocated and have homes built for them.
About 20 families would be displaced by the airport development.
An Air Zimbabwe official, Runesu Kwaramba, who was part of the delegation, said the national airline was already investigating flights to Beitbridge.