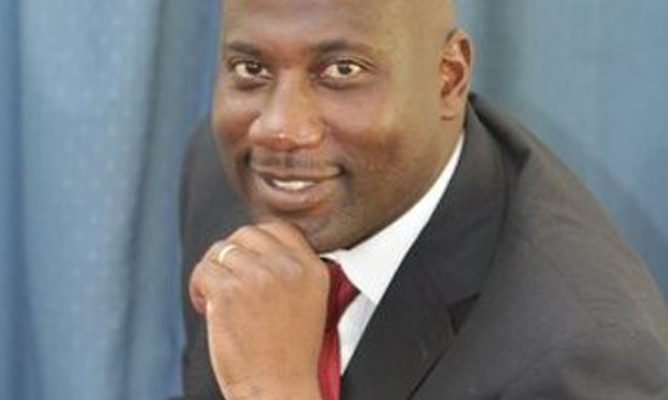 The grace of God cushions and empowers us. It capacitates and enables us to achieve beyond the realm of humanity.
By Erasmus Makarimayi
By and through grace, realms beyond human purview are opened to us and what would naturally be impossible becomes possible.
As a reader of this column, you know that the grace of God isn't a topic, title or theme but the Man Christ Jesus. Titus 2:11 establishes, "For the grace of God that bringeth salvation hath appeared to all men,"
The Grace of God is God reaching out to fallen humanity not by man's works of righteousness but by His unmerited, unearned, undeserved and unattainable favour.
This is the fulcrum of the Gospel of Christ. God became human to adopt us into His family. His coming to humanity is called incarnation.
We, therefore, say as established by scriptures that Jesus was fully human and fully God.
Paul the great biblical apostle is famed for proclaiming this Gospel of Christ, the Grace of God.
Here's a basic understanding of this preacher. This background will help us see how balanced and sound he was as a minister of God's Word.
He wasn't married yet advised marriage to those who so wish. 1 Corinthians 7:8-9 read: "[8] I say therefore to the unmarried and widows, It is good for them if they abide even as I. [9] But if they cannot contain, let them marry: for it is better to marry than to burn."
He had no biological children, yet knew how to relate with his protégés as sons, eminent examples being Timothy and Titus.
He received many gifts and support from those he preached to and he taught so. However, he chose salvation and the spread of the Gospel above riches.
He wrote in 1 Corinthians 9:14-15: "[14] Even so hath the Lord ordained that they which preach the gospel should live of the gospel. [15] But I have used none of these things: neither have I written these things, that it should be so done unto me: for it were better for me to die, than that any man should make my glorying void." He was single-minded and focussed.
He also used His hands. 2 Thessalonians 3:7-10 (New English Translation) record: "7 For you know yourselves how you must imitate us, because we did not behave without discipline among you, 8 and we did not eat anyone's food without paying. Instead, in toil and drudgery we worked night and day in order not to burden any of you. 9 It was not because we do not have that right, but to give ourselves as an example for you to imitate. 10 For even when we were with you, we used to give you this command: 'If anyone is not willing to work, neither should he eat'."
He was exemplary. Remember that he was a tentmaker (Acts 18:3) and a trained lawyer having studied under Gamaliel. (Acts 22:3) There're things he teaches us to flee from. These are not casting out or binding issues but situations and circumstances we have to flee. There're traps and lures we have to flee no matter how much we're anointed.
You don't have to erroneously justify by extra-biblical theory. Let's have a look. Don't accommodate sexual sins. 1 Corinthians 6:18 teaches: "Flee fornication. Every sin that a man doeth is without the body; but he that committeth fornication sinneth against his own body."
Please don't be trapped. Apostle Paul also teaches us to run away from idolatry. We shouldn't worship creation but the Creator.
1 Corinthians 10:14 records: "Wherefore, my dearly beloved, flee from idolatry." You simply have to exclude yourself.
Concerning love of money, wealth and affluence, in 1 Timothy 6:10-11 he writes: "[10] For the love of money is the root of all evil: which while some coveted after, they have erred from the faith, and pierced themselves through with many sorrows. [11] But thou, O man of God, flee these things; and follow after righteousness, godliness, faith, love, patience, meekness."
On false doctrine 2 Timothy 2:22 records: "Flee also youthful lusts: but follow righteousness, faith, charity, peace, with them that call on the Lord out of a pure heart."
2 Timothy 3:5 hammers this point saying: "Having a form of godliness, but denying the power thereof: from such turn away."
Please don't argue yourself into error. We thank God for the special call upon you, His mighty hand upon you, His strength and power within you. Wisely use these graces and flee to safety.
Grace and peace be multiplied to you through knowledge.
l All Bible quotations are from the King James Version unless otherwise stated. Feedback: pastor@newgatechapel.org Fellowship with Pastor Makarimayi on Facebook and on www.twitter.com/PEMAKARIMAYI. Telephone +263 712 332 632