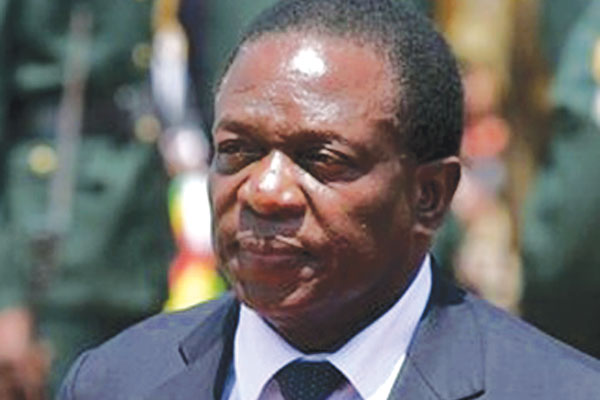 THE European Union (EU) has resolved to engage President Emmerson Mnangagwa's government provided the new administration is able to implement key reforms, raising hope Zimbabwe could be about to shed its pariah status.
BY BLESSED MHLANGA
The Council of the EU at its meeting on Monday resolved to engage Mnangagwa's administration, although the regional bloc emphasised that economic and political reforms were central.
"The EU reaffirms its availability to engage constructively with the new authorities, including through a structured political dialogue with political actors across the spectrum and with civil society on the basis of a mutual commitment to shared values focused on human rights, democratic principles and the rule of law," the bloc said in a statement.
"It will do so in co-ordination with African and international partners."
Elections are expected between July and August and are considered a major barometer by the EU to measure how far Zimbabwe has come in implementing reforms.
"The upcoming electoral process will be an essential step.
"The EU welcomes the commitment of the authorities to hold elections in line with the Constitution, and underlines the importance that the conditions are in place to allow those elections to be peaceful, inclusive, credible and transparent.
"The EU would consider favourably electoral observation provided that the required conditions are fulfilled and that an invitation from the government of Zimbabwe is received," the European bloc said.
The 2018 National Budget, presented by Finance minister Patrick Chinamasa, and its implementation are issues that the EU is also looking at.
"The EU welcomes the stated intention of the Zimbabwean authorities to deliver economic reforms in Zimbabwe, aiming at supporting job creation, growth and sustainable long-term development, and reaffirms its willingness to support the planning and implementation of much-needed structural changes and the promotion of good governance.
"In this context, the EU will support the authorities in establishing as soon as possible a constructive re-engagement," the EU said.