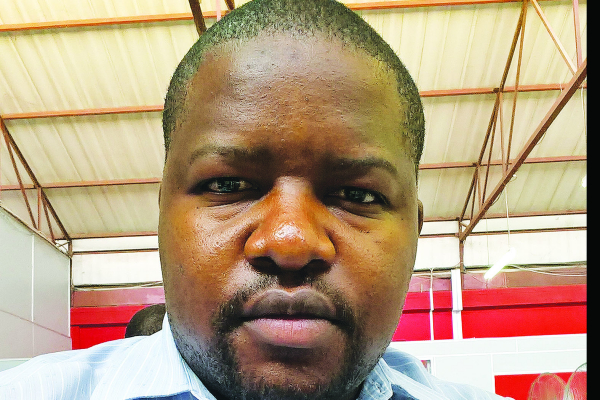 After "charming" global leaders at the World Economic Forum meeting in Davos Switzerland last week, the ball is now in President Emmerson Mnangagwa's court to lure investors harvesting from the goodwill he received.
By TATIRA ZWINOIRA
In his meetings with investors, Mnangagwa said Zimbabwe was open for business, promising a raft of reforms to lure foreign direct investment.
In his interviews with CNN and BBC, Mnangagwa reiterated his commitment to aligning the Indigenisation Act, to having it only apply to diamond and platinum mining sectors, improving the ease of doing business, fixing decades-long bad decisions, bringing capital to Zimbabwe and addressing property rights.
He also spoke of examining other bottle-necks impeding on the ease of doing business.
However, with the difficulty Mnangagwa showed in answering some of the questions raised, doubts have emerged on whether he would be able to deliver on all his promises.
In an interview yesterday, economist John Robertson said that one question that had arisen from Mnangagwa's promises was the issue of property rights.
"We have given ourselves an unnecessary handicap, by saying we do not want to see people take individual private ownership of land… that so far has proved un-bankable in the sense that the banks can not lend against leased old land. Under the current lease agreements, the government wants to reclaim control over who gets it next if somebody wanted to sell their lease so the marketability of the leases is limited," Robertson said.
"That means, the people who want to come in to invest in any kind of enterprise, which requires land, agricultural land, would be discouraged from doing so."
Robertson said land ownership made it possible for many other activities in the business world, that is why it needed to be seriously addressed.
"It is also not just an agricultural thing, it is also a question of finance, security, motivation, and confidence and all of these things are tied into this issue, so this needs to be dealt with differently from the way the President is speaking of it," he said.
Robertson said, so far, discussions around fixing the issue of property rights have been met with debate and not action.
Another question relating to Mnangagwa's promises that has risen is the issue of effecting critical legislation.
By July 2017, under the former administration led by Robert Mugabe, only four out of 15 Bills, that were critical in improving the ease of doing business in Zimbabwe had been approved in a one-year period.
To support the critical Bills, 11 Statutory Instruments had been gazetted out of a total of 13 identified for amendments.
The only amendments made by that time were on non-critical Bills. These were the Public Procurement and Disposal of Public Assets, Judicial Laws Amendment (Ease of Settling Commercial and Other Disputes) (No. 7 of 2017) and National Competitiveness Commission (No. 6 of 2017) Acts.
Since the new dispensation took over in November 2017 with the support from the military, there has been no movement on these pieces of legislation.
To that effect, while promises have been made, making legislative and regulatory reforms is still lagging far behind. Findings from United States Agency for International Development in 2016 showed that Zimbabwe needed nine procedures to set up a business, one more than the Common Market for Eastern and Southern Africa average of eight.
Since then, little movement has been made on that front.
Labour and Economic Development Research Institute of Zimbabwe director, Godfrey Kanyenze, said before any investor comes here, they would investigate what framework was in place before putting any investment, of which constraints still remained. "We have been beaten down, experienced so much hardship, Zimbabwe is lagging two decades behind everyone else in the region and we want things to happen just now? Things do not work like that; reforms do not work like that. Even within the government itself, there will be those that support the reforms and those that are against the reforms so we need first of all to build the cohesion, national cohesion," he said.
"To me what is missing to start with is a national conversation about where we want to go. You saw when he was being asked about the political issues that were being addressed right, the Gukurahundi issues and so on; he was not comfortable because we have not had a national conversation around those things."
Kanyenze said if you had an economic plan it needed not to be of your own, but one that is nationally owned and accepted to make sure there was cohesion in policies.
"These are the things that matter rather for him to be pronouncing he is going to do this, do that, we do not want things to be done for us. We want there to be national ownership, so that everybody understands," he said.
The government has failed to contain its high spending, forcing it to borrow on the domestic market, thereby, crowding out the private sector.
While the government made provisions to cut its employees in the 2018 National Budget who are past the retirement age or underqualified, it has not flushed out ghost workers, estimated to be several thousands, from the pay roll.
Also, the government's debt, which stands at $13 billion, continues to balloon, it stands at 79% of gross domestic product against the Debt Management Act's preferred 70%.
Former Finance minister Tendai Biti said government was full of contradictions and as such could not be trusted to implement the necessary change needed.
"Obviously, with the junta rule, it is long in talking but short on delivery. As I keep on saying, these people are not capable of performing because the contradictions that gave birth to their existence. They are a product of a coup, of serious contradictions and those make them not perform, so yes they will fool a few people and have a few active backers, particularly, certain sections of the British government, but the rest of world will just watch," he said.
"We have been here before and heard this before, so how can we expect anything from someone who was (former President Robert) Mugabe's right hand man for 50 years?"
Analysts say the government seems to be focused on symptoms, not solutions, as evidenced by how they have tackled fuel prices. Retailers complained the spike in the prices of basic commodities was due a shortage of foreign currency, but instead of improving that situation the government responded by reducing the price of fuel.
The government reduced excise duty on petrol by 6,5 cents per litre to 38,5 cents per litre, while that on diesel and paraffin declined to 33 cents per litre from 40 cents per litre.
But, financial expert, Persistence Gwanyanya predicts an improvement due to Mnangagwa's talks with the International Monetary Fund head Christine Lagarde and World Bank head Kristalina Georgieva.
Government owes the World Bank about $1,8 billion, which it promised to clear in the next few months.