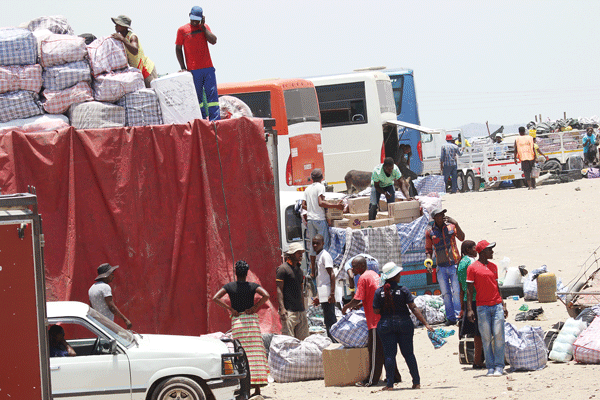 THE customs department has been urged to provide a safe business environment that combats cross-border crime and illicit funding of international terrorism.
BY CLAYTON MASEKESA
The call was made by Finance ministry permanent secretary, Willard Manungo in his keynote address at International Customs Day commemorations in Mutare on Friday.
"Combating cross-border crime, including the illicit funding of international terrorism, through trade activities is the responsibility of all the players in the customs fraternity," he said.
He said the smuggling of goods, which is rampant at all border posts, does not only harm the country's economy, but also contributes to an unfair and unsustainable business environment.
Manungo urged the Zimbabwe Revenue Authority's customs and excise department to create a secure business environment to fight against corruption, and promote integrity and fair business ethics.
He said the customs department must now look at best ways and practices that constitute a secure business environment.
Manungo called upon the customs department to create an enabling environment by continuously streamlining procedures so that they are easy to follow and comply with.
Turning to the new political dispensation, he said Zimbabwe needs goodwill and strong co-operation with other economies in order to realise the dream of growing the economy that benefits the generality of the people.
"We need to rebuild relations with those countries with which our relations had been strained in the past. This, on its own, is a realisation by the new country's administration that Zimbabwe's economy can only sustainably thrive when it manages to situate itself within the broader context of the ever-globalising world economy," Manungo said.
"The new political dispensation gives us an opportunity to revitalise, rethink and refocus our attention on what we need to do to make Zimbabwe great again."
The celebrations were held under the theme: A Secure Business Environment for Economic Development.