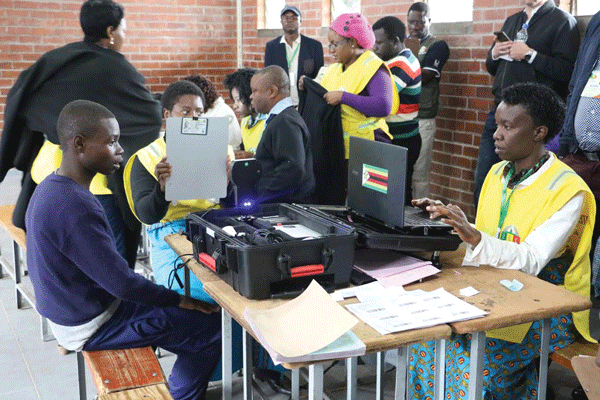 Civil society organisation, Women's Institute for leadership development (WILD), has embarked on a biometric voter registration awareness campaign in Umzingwane, after the district recorded a low turnout.
BY TALENT GUMPO
The campaign was headlined by the famous Ngamnanka uSaMaMo hit maker, Madlela Skhobokhobo.
According to WILD programmes officer, Bridget Ndlovu residents flocked to the concert venue on Sunday and were urged to register to vote.
"The show was held at Athens Square in Habane, Esigodini and, it was Madlela's first show there so people in the area were excited to see him. We had 350 residents at the venue.
"Access to the show was through producing a current voter registration slip," Ndlovu said.
She said 104 people were registered on the sidelines of the concert.
Esigodini Residents' Association organising secretary and spokesperson Melusi Manabe said:"WILD reached out to us upon realising that the number of registered voters in Matabeleland is low. Being the most popular artiste at the moment, we came up with a plan to call Madlela as a way of enticing and encouraging residents to vote."
He said only a few residents managed to register due to various challenges.
"People in Habane are willing to register to vote, but most of them do not have the right identity documents like birth certificates and national identity documents. We appeal to the Home Affairs ministry to assist such people," he said.
The voter registration mop up exercise started on January 10 and will run up to February 8.