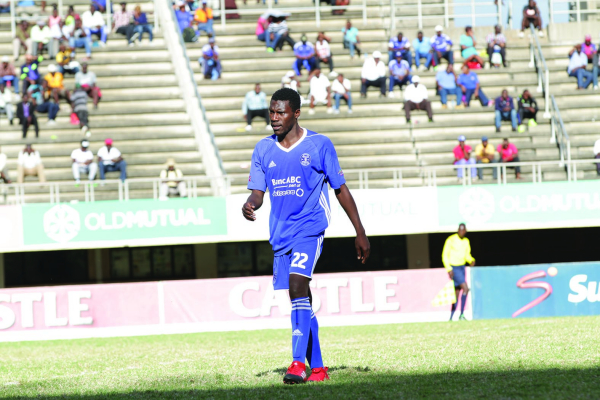 Former Dynamos defender Lincoln Zvasiya has attracted interest from Black Rhinos and How Mine following his ouster from DeMbare over alleged misdemeanours.
BY TERRY MADYAUTA
Zvasiya, together with forward Denver Mukamba, was dismissed by Dynamos towards the end of last season having missed several training sessions and matches without explanation.
The defender was dismissed, while Mukamba was sparred.
He has been doing individual training and believes he can still play at the top level with some top-flight teams having already contacted him for his services.
Zvasiya was accused of being a bad influence on Mukamba, but Mukamba's behaviour never improved and he did not report for training even though he was given another chance and the technical team is fed up and also want him out.
Despite being on the sidelines since November, Zvasiya believes the future is bright even after his dramatic departure from Dynamos.
"I believe the sky is the limit because there is still time for me to do better in my career.
"Even if I am given another chance to play for Dynamos I will play for them. It's part of life to go through a rough patch but it doesn't signal the end of me," he said.
Zvasiya also indicated that a number of clubs were interested in his services, but was not in a hurry to commit to any as he wants to get the best deal for himself.
"I have been training alone but despite being out of the spotlight, I have received offers from some Premier Soccer League clubs of which I am not going to rush and make a decision.
"I cannot deny that we all make mistakes and that in football a lot happens, it's just a matter of making it right, but we all want to be the best on the field of play.
"I have to take my time so that I join a club with people who I can be able to work with."
However, there are indications that newly-appointed Black Rhinos coach Herbert Maruwa has set sights on signing the veteran defender, while How Mine are believed to have shown interest in his services.