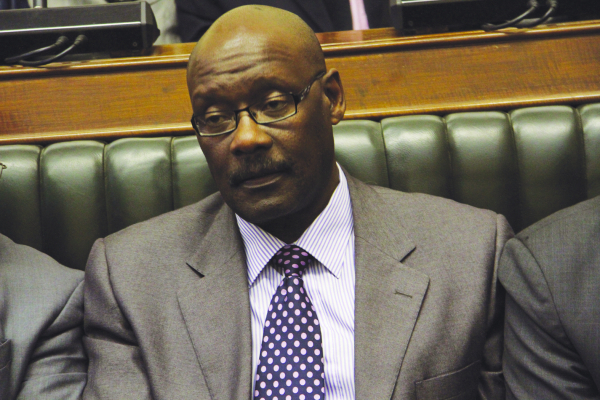 REPORTS that a cholera outbreak has hit the country with four people having died, while several others were admitted in hospital, are unfortunate and a stark reminder of the degenerated state of the health sector.
That cholera continues to recur in the country shows that those with the task of improving the health situation in the country are failing, and it may be time to look for new brooms at the Health and Child Care ministry.
Although the outbreak is confined to Chegutu urban, given its location, we have no doubt that the whole country must be put on high alert to contain the spread across the nation.
It is still fresh in most Zimbabweans' minds that the 2008 cholera outbreak in the country began in Chitungwiza, but failure to contain the epidemic resulted in its spread throughout the country such that in a couple of months the whole nation was affected.
Official figures stated that about 4 288 people lost their lives. Regrettably, none of the members of the Executive or administrators lost their jobs.
Clearly, it should not be business as usual when people continue to lose their lives to an epidemic that can be confined to a particular area, and/or entirely avoided through other measures.
We are aware that the first thing government would do is to blame vendors, but come to think of that, how did they end up in those unclean environments conducting their businesses?
We urge Local Government, Public Works and National Housing minister July Moyo to avoid being credulous, but to think through his measures before threatening to force the vendors off the streets.
Cholera cases are being reported in Malawi, Zambia, Mozambique and elsewhere, while Harare has for some time now been facing a recurring problem of typhoid.
It is unfortunate that the Health and Child Care ministry facing this double burden is ill-equipped, yet it blames the people. We cannot imagine the damage this outbreak would cause to the economy, social life and many other aspects of our various cultures. We cannot also wish this away, we have to deal with the outbreak now.
It is highly likely that every part of the country could be affected, and every urban centre should be on high alert and be vigilant to eradicate this epidemic.
Local authorities should also play their part by ensuring they partner with private players to build vending sites across the country so that the majority of vendors have somewhere to conduct their business and not on open spaces.
Zimbabweans would hope that this cholera outbreak should be used to measure Health and Child Care minister David Parirenyatwa's capacity in President Emmerson Mnangagwa's new government.
If the ministry fails, it's all good to look for fresh blood for delivery purposes and save the country from recurring epidemics that characterised previous Zanu PF regimes.