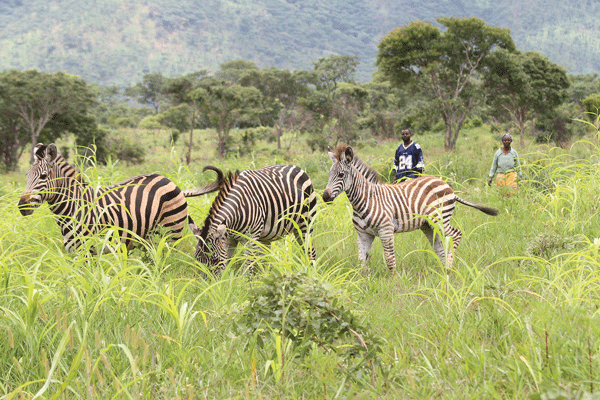 A MEMBER of the Wildlife and Environment Zimbabwe Committee, Michael Peter Hitschmann, who is also Manicaland's leading wildlife conservationist, has called for restocking of Cecil Kop Nature Reserve Game Park in Mutare with large animals so that it attracts more tourists.
BY KENNETH NYANGANI
Hitschmann told NewsDay yesterday the park only had three zebras, a giraffe, and other smaller animals.
Recently, the park's only two elephants had to be shot dead after killing a border patrol police officer.
"We have to restock the game park with large animals; we need more giraffe, zebra, eland, kudu and waterbuck. We have mainly small animals," he said.
"People expect to see bigger animals, they get disappointed if they do not see bigger animals, we are keeping snakes which are a problem to people."
Hitschmann said they embarked on snake awareness campaigns to improve business, so many people were coming to see the reptiles. Hitschmann, who is a snake catcher, said reports of snake bites in Mutare had increased as council was failing to collect refuse.
"Many people have been coming to the game park to see snakes; people want to know more about snakes. We have been carrying out snake awareness campaigns.
"Poor means of refuse disposal is causing an increase in the rat and mouse population in residential areas, which in turn is causing the population of venomous snakes to rise significantly. I urge Mutare City Council to improve on that.
"We have received many cases of snake bites, but I don't have statistics, but snake bites are increasing in the city, but we provide first aid to victims of snake bites and educate people on ways to minimise the chances of venomous snakes living on their property.
"We address some myths and superstitions surrounding snakes that cause people to panic and react in ways that endanger their lives when they see a snake and help people to identify the common snakes, know how they function and best ways to react to avoid getting bitten," he said.
Hitschmann said he was partnering Zenwe Trust in carrying out snake awareness campaigns.