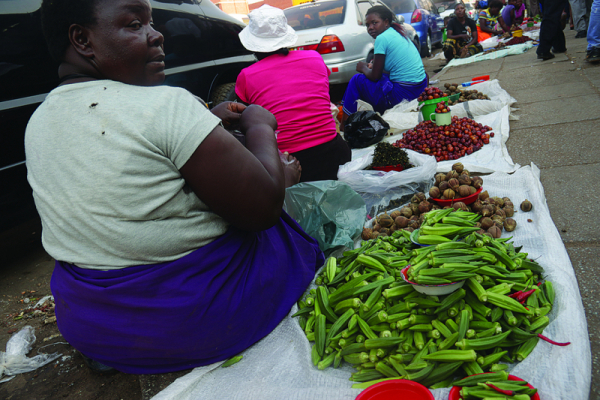 BULAWAYO City Council has resolved to intensify its blitz on illegal vendors and cash dealers, commonly referred to as osiphatheleni, to restore sanity in the central business district.
BY TALENT GUMPO
According to latest council minutes, councillors expressed concern over illegal vending activities taking place along 6th Avenue and between Herbert Chitepo Street and Fort Street, saying the vendors were obstructing the free flow of traffic.
"There is a lot of traffic on 6th Avenue and recently we are seeing some vendors selling their wares from vehicle boots," councillor Thabitha Ngwenya said.
The councillors noted that there had also been an increase in the number of roasted maize vendors, who generate a lot of waste.
"Enforcement was on full operation in most parts of the city. The security is yet to deal with the issue of osiphatheleni, who sit at food outlets opposite Tredgold Building," the minutes read.
The vendors have declined to move to designated vending sites outside the central business district, arguing they are located out of reach for their clients.
By August last year, a measly 436 out of a possible 7 000 traders had renewed their hawkers licences, with the majority operating illegally and in most cases on shop verandas and pavements.