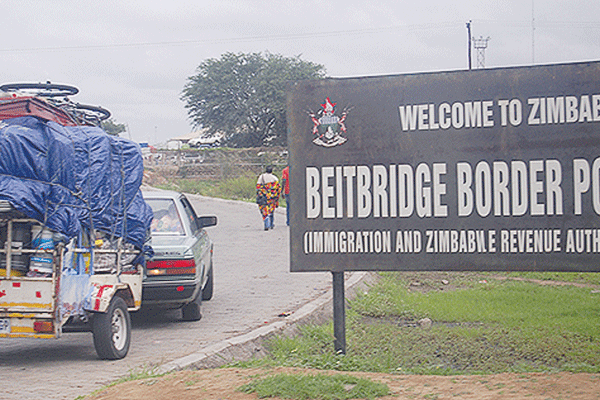 THE ceiling boards at the one-storey Beitbridge Border Post building collapsed on Sunday evening, sending immigration officials scurrying for safety.
BY OWN CORRESPONDENT
No one was injured during the mishap.
Sources from immigration said they evacuated the office soon after the collapse and continued operations from outside, with government engineers yesterday seen fixing the ceiling.
Officials from the Zimbabwe National Roads Authority and Customs and Excise remained in their offices.
"We just heard a sound when the ceiling boards went down and dust was flying all over. It was scary, but no one was injured," an immigration official who declined to be named said.
The building was opened in 1993 after truck drivers blocked the old border post in protest against delays caused by Customs and Excise officials. Of late, they have been failing to cope with increased traffic. The government has in its 2018 National Budget allocated $100 million to a private company, Zimborders, to upgrade the border post which should see the construction of a new bridge to reduce congestion.