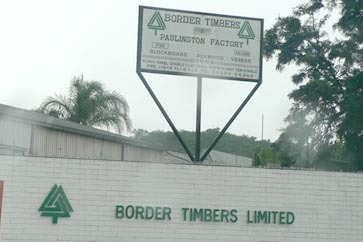 LISTED agro-industrial concern Border Timbers Limited (BTL) are pinning their hopes on the tax arrears moratorium prescribed by the National Budget after its exit from judicial management was stalled by legacy taxes owed to Zimbabwe Revenue Authority (Zimra).
BY FIDELITY MHLANGA
BTL judicial manager Peter Bailey told NewsDay that the company could have come out of care and maintenance last year, had it not been for sticking issues pertaining to money owed to Zimra.
"Just as we were about to say can we hold this meeting, Zimra came up saying we got big (tax) penalties from the period before I was judicial manager. That was in September last year and we were about to lodge something with the Master of High Court.
They (Zimra) come up with the amount and today they have not told us the money and we don't know it," Bailey said on the sidelines of the company's annual general meeting in Harare yesterday.
"Now subject to Parliament approving the budget, we can move with our original plan to apply to the court for us to hold these meetings. Hopefully I will be out of it at the most three months from now. Because the creditors approve, we apply to the master of high court to step down."
The agro-concern was placed under judicial management on January 5 2015 and Bailey was appointed judicial manager in March of that year.
The 2018 National Budget statement noted that turnaround efforts by some the companies have been affected by the adverse macroeconomic environment, exacerbated by significantly high tax arrears to Zimra.
The statement supported initiatives to restructure the balance sheets of companies ravaged by economic malaise by considering a moratorium on tax arrears owed by companies that benefited by the Zimbabwe Asset Management Corporation (Zamco). In June 2015, Zamco absorbed BTL's $6 million debt owed to local banks.
Bailey added that the company's positive performance was pointing to its exit from the judicial management, but was further delayed by an unnamed German creditor owed $6 million.
"We got have the creditors to vote for the scheme of arrangement because the company could not afford to pay all of them in one go, but over a period. Otherwise the moment I step down they could put the company into liquidation. That's why I had to carry on until now. The biggest problem is the foreign bank which absolutely didn't accept our proposal and it took a long while. We managed to strike a deal with the bank," he said.
BTL's managing director Erhard Kuhn said the company will refurbish its pole plant in March this year to improve efficiencies and enhance control systems.
"Continuous upgrades to critical sections in the mill are being done. The latest will be completed by the end of February, whereby all the kilns will be refurbished and automated kiln controls installed," he said.
The company's finance director, Lysius Karimanzira said for the five months to November 2017, performance was very encouraging with the business moving to a positive trajectory.
He added that demand for the company's two main products, poles and lumber remains very strong both locally and in the region, achieving better prices compared to previous years.
Sales volume was 19% higher than the same period last year, as a result of extensive marketing efforts and increased reputation of the company as a reliable supplier high quality lumber and poles.