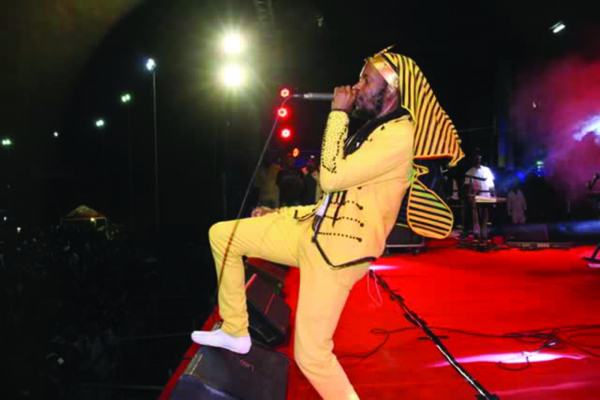 DANCEHALL music sensation Winky D has claimed that tickets for his forthcoming album launch and birthday bash set for February 2 at Harare International Conference Centre were selling at a pace similar to the speed of world-acclaimed sprinter Usain Bolt.
BY WINSTONE ANTONIO
The Ninja President, as Winky D is known to his legion of fans, will be officially launching his 11th album, Gombwe, featuring top Jamaican dancehall star, Bernie Man, in partnership with 2 Kings Entertainment.
"Tickets running like Usain Bolt. Make sure you get yours," he wrote on his Facebook page, Winky D DiBigman.
The Gafa hitmaker described the album as a compilation of his perceptions on life.
2 Kings Entertainment spokesperson, Dee Nosh said preparations of the launch are already in motion.
"I believe the pricing of the two-in-one concert in which advance tickets are selling at $7 (ordinary) and $15 (VIP) thorough cash, swipe and Ecocash is favourable to our fans whom we want to come in their numbers and celebrate with their star," he said.
"This is going to be a big launch not to be missed, as it will be graced by some surprise guest artistes among other Winky D's friends in the showbiz as he has grown a good fan base that has seen his shows attracting full houses."
He said they have decided to begin preparations of the launch earlier to be able to present a faultless event to the fans.
The release of the new album comes as the chanter is basking in the glory of being the Coca-Cola ZBCtv Coke Top 50 Videos ultimate winner.
Two of his videos Rugare, a collaboration with South Africa-based Zimbabwean chanter Buffalo Souljah and another joint production, My Woman, featuring top Jamaican dancehall star Beenie Man, were voted for first and second position respectively.