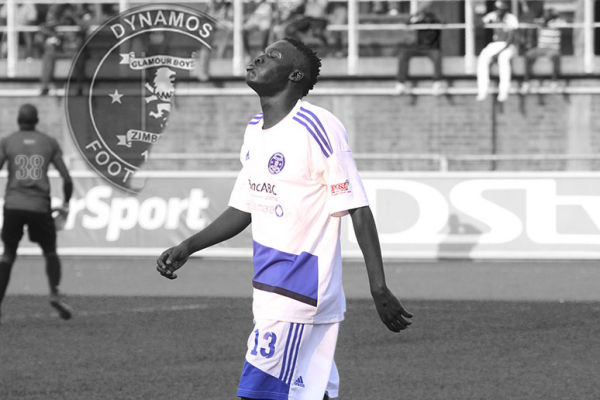 UNLESS Lloyd Mutasa can find it in himself to change heart and put Denver Mukamba back into his plans, it's game over for the once heartthrob of the DeMbare family, who could walk away rich but with a tattered reputation that could make it difficult to get another good job in his trade.
BY KEVIN MAPASURE
The DeMbare club executive has given up on any persuasion of Mutasa over the Mukamba issue and there is only one way for the star now — which is the exit door.
Contractual obligations, however, could still see the soap opera go on and on as DeMbare appreciate that what they have decided on doing is an expensive exercise, which they can hardly afford, but are pinning hopes on an agreement that does not hurt the club's coffers or the player's career.
Dynamos will seek a cheaper conclusion to the whole saga as they have begun talks with both Mukamba and his manager that could help them minimise costs as well as allow the player to move on and relaunch his career elsewhere.
Given his track record of misdemeanours that include bunking training as well as reporting for duty while intoxicated, finding another club will not be easy, as it ought to be despite his talent and ability.
But for Dynamos, there is no going back and Mutasa's arm cannot be twisted any further.
Club president, Keni Mubaiwa yesterday said the club could not force Mutasa to take on a player that he did not wish to use and they had come to a point that they would not try to persuade him anymore.
"The Denver issue is now a closed chapter, at least on the part of him staying on within the club," Mubaiwa said.
"We have since moved on to see how his exit can be managed considering the contractual obligations. We cannot continue to try and force the coach to work with someone that he feels he can't work with anymore. At the end of the day, we will demand results from the coach, but we can't do that if we force certain decisions on the coach. It's time to move on, we have tried to give Denver chances, but he keeps failing us."
Had it not been for the two years that Mukamba still has on his contract, he probably would have been shipped out a long time ago.
Mubaiwa acknowledged that getting rid of Mukamba would be costly, but they were hoping that discussions with both the player and his manager could yield an outcome that would benefit both parties.
"Because he has a running contract with us, there are costs that come with his departure at this stage, but we are talking with him and his manager because it's no use for us to keep him here, the coach will not use him.
"It's also not good for him to just sit around, as he needs to be playing football, so it's better he goes somewhere where he can play. Hopefully, we can reach an agreement with him so that we terminate the relationship amicably."
Mukamba's relationship with Mutasa broke down when they player absented himself from training together with defender, Lincoln Zvasiya in the second half of last season.
Zvasiya was kicked out of the club, but Mukamba was pardoned and allowed to carry on. Even after that new lease of life, Mukamba still did not report for training and missed the final few matches, where Dynamos were embroiled in a title tussle with FC Platinum and Ngezi Platinum Stars.
Mutasa indicated that he was fed up with the player and preferred that he left the club. But because of his running contract, DeMbare were rather handicapped and persuaded, if not also forced Mutasa to work with the midfielder this season.
But Mukamba, being himself, fooled everyone into believing he had reformed and would attend training sessions.
He missed the first week of training and only appeared in the second week, but by then Mutasa's patience had already been stretched to the limit and the coach then spelt it out that Mukamba's DeMbare career had ended, at least during his time as head of the technical team.