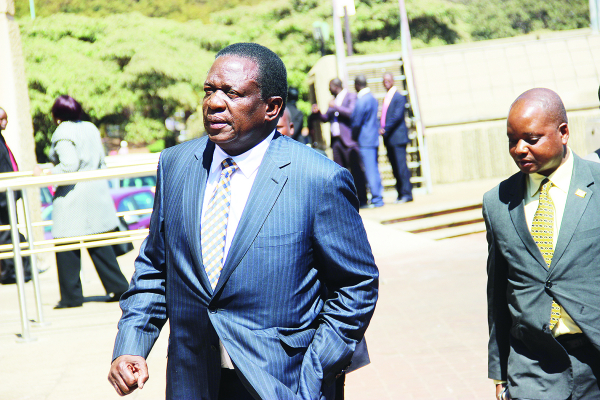 THE Zimbabwe Human Rights Commission (ZHRC) has challenged President Emmerson Mnangagwa to walk the talk and urgently address some of the country's critical human rights issues in order to restore legitimacy in the Zanu PF government.
by VENERANDA LANGA
In a statement yesterday, the ZHRC Bulawayo branch said Mnangagwa should honour his pledge to compensate white former commercial farmers, among other thorny human rights issues.
"In line with this positive trajectory, the ZHRC expectantly looks forward to the President and his new administration tackling some of the critical human rights issues that the country has been grappling with over the years," the body said.
"The ZHRC encourages the President and the new government to consider ending the evictions of the few remaining white farmers in recognition of their citizenship status and to ensure that they are treated like any other Zimbabwean in the allocation of land."
The human rights body also called for recognition of the Diaspora's voting rights as well as bringing closure to the Gukurahundi issue.
"Government is encouraged to put in place measures to ensure that they are able to vote from their current locations during the 2018 general elections as provided for in section 67(3)(a) of the Constitution, which gives every Zimbabwean citizen above the age of 18 years the right to vote.
"Prisoners should, in our view, also be allowed to exercise their rights to vote."
ZHRC hailed Mnangagwa's three-month moratorium for Zimbabweans who externalised foreign currency and the other assets to return them by end of February 2018 or face prosecution.