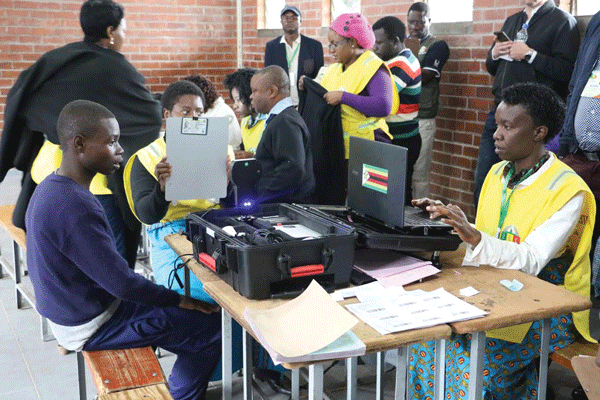 THE opposition MDC-T has threatened to take Zanu PF to court for allegedly dangling food aid at voter registration centres and inciting its activists to demand serial numbers from voter registrants.
By NQOBANI NDLOVU
MDC-T secretary-general Douglas Mwonzora yesterday said the lawsuit would be filed today.
"We have completed our legal and electoral reform committee meeting and we have concluded that the practice is illegal, and it violates the right to privacy, which is a cornerstone of our electoral system," he said.
"Yesterday (on Wednesday), Zanu PF took measures to stop the process of demanding serial numbers from voter registrants, but we have gathered that they have instead not stopped. We will be taking them to court within the next 24 hours to stop that practice, which is cowardly and unconstitutional," Mwonzora said.
Reports abound that Zanu PF also dangles food aid and agricultural inputs to villagers in rural areas to entice them to join the ruling party.
The practice is also prevalent in urban areas, with Zanu PF Mpopoma legislator, Joseph Tshuma facing charges of dishing out pre-signed affidavits of proof of residence and later demanding voter registration slips to record serial numbers.
The Zanu PF legislator and party spokesperson Simon Khaya Moyo have both denied the allegations, although independent electoral watchdogs and human rights groups have raised similar complaints against the ruling party.