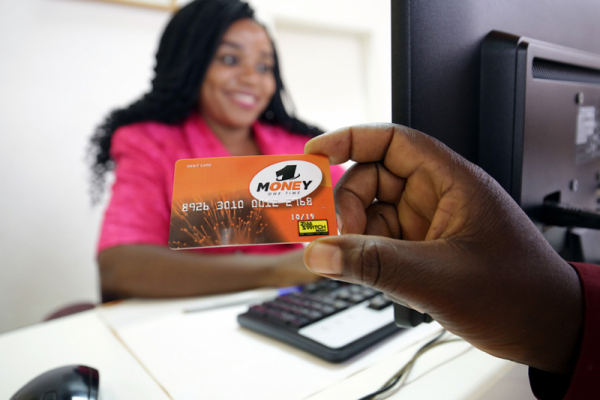 NETONE is set to unveil its mobile money service and a Zimswitch-enabled debit card by month end, as the country's second largest mobile operator expands its product range in the competitive telecoms sector.
BY BUSINESS REPORTER
The mobile money service, OneMoney, has been operational for the past two months with NetOne delaying the launch to allow time for more feedback from the users, according to people familiar with developments at NetOne.
Last week, NetOne unveiled the debit card in Murehwa at the rollout of the syndicated mobile payment platform. The rollout of the payment system was done in conjunction with the Grain Millers Association of Zimbabwe, TelOne, Metbank and Moonlight.
NetOne acting chief executive officer Brian Mutandiro said NetOne shops countrywide were already providing the debit card to customers.
"You can perform virtually any transaction with this debit card. The way one transacts with their bank card is exactly the same service you will get from this card. We saw it befitting to bring it here to you first because as NetOne, we realise how strategic this sector is in our economy," Mutandiro said in Murehwa last week.
ICT Postal and Courier Services minister Supa Mandiwanzira, who was guest of honour urged farmers to adopt a paradigm shift, saying mobile money payment systems was now the order of the day across the world.
"The challenge of cash shortage is not peculiar to Zimbabwe alone. In other parts of the world, be it in America, The UK, China or wherever, everyone has now shifted to plastic money. This is the message we have brought here today, that times have changed and we need to adopt this modern way of doing business," Mandiwanzira said.
NetOne was the first mobile operator to launch a mobile money service, OneWallet. However, the service failed to lure a number of subscribers due to poor marketing. To date Econet's EcoCash enjoys the lion's share of the market with over 50% of the market base ahead of Telecel's Telecash and OneWallet.
In the first quarter report by the Postal and Telecommunications Regulatory Authority of Zimbabwe, there were 3 251 784 active mobile money subscribers in the period down from 3 303 188 in the quarter ended December 31 2016.
An active mobile money subscriber is defined as a customer account that has used the mobile money service to make transactions that involve the movement of value (such as cash-in, cash-out, bill payments and airtime top-ups among others) at least once in the last 90 days.
NetOne recorded a 22,6% growth in active mobile money subscribers during the period to 10 097. Telecel registered a 5,1% growth in active subscribers to 52 076. Econet's active mobile money subscriber based declined by 1,7% to 3 189 611.