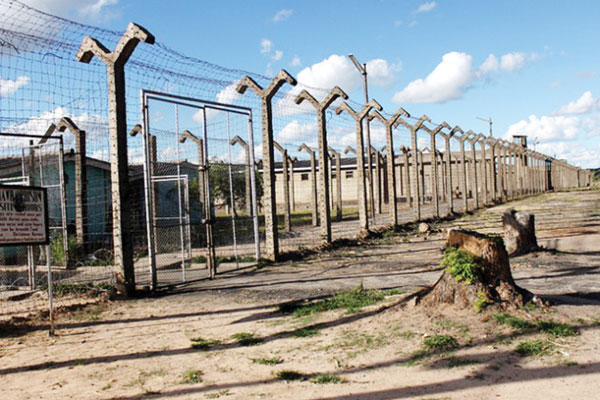 OVER 50 Zimbabwean job-seekers have applied for the hangman's post which had remained vacant since 2005, a top official in the Justice ministry has said.
BY RICHARD CHIDZA
Justice ministry secretary Virginia Mabhiza said her office would soon go through the applications, but would not give a timeline as to when the appointment will be made.
"The response has been overwhelming and the applications have been from both men and women interested in taking up the position of hangman. We have received over 50 applications in the past few months.
"People are very interested," Mabhiza said yesterday.
Zimbabwe last executed a prisoner on death row in 2005 and international rights lobby group Amnesty International has applauded the country for the "10-year hiatus", urging authorities to declare an official moratorium on the death penalty.
Vice-President Emmerson Mnangagwa, the immediate past Justice minister, has consistently declared Zimbabwe would not implement the death penalty "under my watch".
Mnangagwa, who survived the hangman's noose at the height of the liberation struggle, said he had raised his opposition to capital punishment with President Robert Mugabe.
According to Mabhiza, the country has 92 people on death row, but the absence of the hangman has stalled their execution.
Asked whether it would not be complicated to apply the death penalty in Zimbabwe given constitutional provisions that protect teenagers, women and all those beyond 70 years from capital punishment, Mabhiza said the provision was a step towards abolition.
"We should not look at it as discriminatory, but as part of steps that we have taken as a country towards abolition. But as things stand all people who fall in the category not protected by the Constitution can be hanged.
"This means all men between 18 and 69 years and have been convicted of murder in aggravated circumstances can receive capital punishment," she said.
"Remember under the previous dispensation, we had seven categories of people who could be hanged, but now we are left with one. We are moving in the right direction as far as abolition is concerned".
Government sources claim Mnangagwa's successor, former Central Intelligence Organisation boss Happyton Bonyongwe, is also against the death penalty.
"The indication is that he is also against the death penalty. We will wait and see how things move, but he has indicated that he is in support of abolition of capital punishment," said a source.
Mabhiza would not be drawn into commending on Bonyongwe's position.
"He is still new to the ministry and we are still to hear his position," she said.