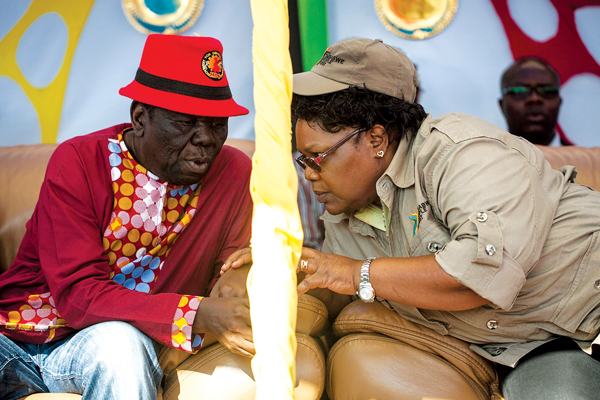 OPPOSITION National People's Party (NPP) leader Joice Mujuru has ruled out joining hands with the Morgan Tsvangirai-led MDC Alliance ahead of next year's general elections, describing the pact as the "devil from hell".
by BLESSED MHLANGA/ PAIDAMOYO MUZULU
This flies in the face of recent claims by MDC Alliance spokesperson, Jacob Ngarivhume, who two weeks ago, said Mujuru had requested for a slot in the MDC Alliance.
"As was reported in the media, Mujuru's NPP and other players came after the launch of the alliance and requested to be part of the alliance and this has resulted in the re-configuration of the proposed seat allocations and resulted in the current delay in the finalization of the negotiations," he said then.
But, NPP secretary-general, Gift Nyandoro yesterday rubbished the claims saying: "A suggestion of such nature flies in the face of logic and resolutions made by the NPP national executive council on the set conditions of joining a coalition. In our view, nothing has changed that would warrant a change of the position taken by the party. Such allegations can only be made by the devil from hell. We also challenge the devil to prove them."
Mujuru said her party, which has already formed a parallel alliance with other smaller parties, would only join an alliance with a neutral name and would never be part of any brand carrying the acronym MDC, as that would make her subservient to Tsvangirai.
Contacted for comment, MDC-T secretary-general, Douglas Mwonzora, played down the fallout, insisting that Tsvangirai and Mujuru would soon make an announcement after finding common ground.
"To us, the name is not a major thing. We have to consider a number of things and come up with a balance. It's a give-and-take game and I can tell you that most of the issues have been ironed out and the principals will soon make an announcement," he said.