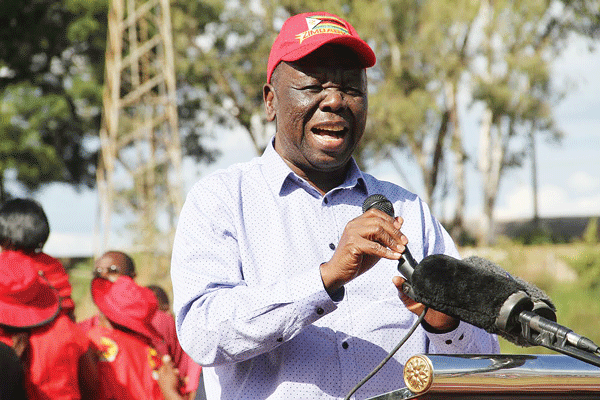 MDC-T leader Morgan Tsvangirai yesterday said he was confident a coalesced opposition would defeat Zanu PF in next year's elections, in spite of the low turnout at the MDC Alliance launch in Bulawayo at the weekend.
BY OBEY MANAYITI
The Bulawayo launch suffered a major setback after Matabeleland top officials from both MDC-T and Tendai Biti's People's Democratic Party (PDP) mobilised their followers and snubbed the event, claiming the coalition deal was skewed in favour of opposition politicians from Harare.
Tsvangirai's spokesperson Luke Tamborinyoka said there was no looking back on the coalition deal.
"Like the president said at the weekend, there is no substitute for dialogue internally …, but that will not distract us from the bigger picture and the strategic necessity of creating a huge coalition for change.
"That is mandatory and in sync with what Zimbabweans want outside narrow and parochial interests," he said, adding opposition supporters unequivocally called for a united front during Tsvangirai's tour of the country earlier this year.
"The alliance is the best foot forward, as demanded by the people during our one-and-a-half months of nationwide consultations.
"Moreover, the alliance speaks to our congress resolutions and is in line with the principles adopted by our national council.
"I can assure you the alliance has national currency."
He said the alliance went beyond political parties to include key networks such as traditional leaders, the Church, students, people with disabilities and women's groups, among others.
MDC Alliance spokesperson and Transform Zimbabwe leader Jacob Ngarivhume weighed in, saying they were now looking towards the next launch in other provinces.
"We are building up the coalition and every step is crucial," he said.
"We are very happy with the progress we have made so far.
"We are now looking at taking the coalition launches to Mutare, Masvingo and Gweru."
PDP spokesperson Jacob Mafume warned party officials opposed to the deal that they risked finding themselves on the wrong side of the revolution.
"Those who thought they sabotaged are in danger of sabotaging their own role in the liberation of Zimbabwe from the clutches of Zanu PF," he said.
"We are focusing on building rather than destroying, so we will finish the coalition.
"Those who do not want the opposition to unite can make their choice and then join Zanu PF."