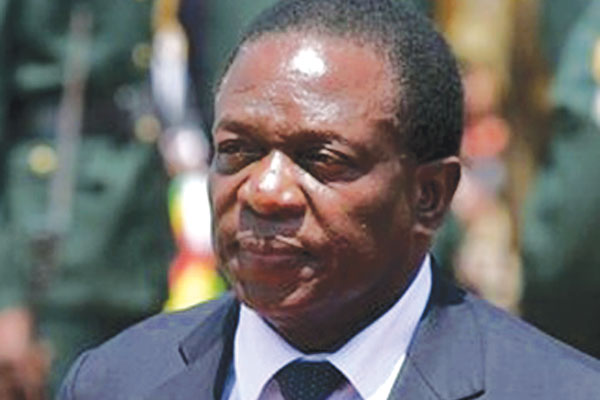 LEGISLATIVE watchdog, Veritas, has raised fears the Zanu PF government will continue amending the country's Constitution following Vice-President Emmerson Mnangagwa's utterances in the Senate last week.
BY MTHANDAZO NYONI
While defending the Constitution Amendment Bill in the Senate last month, Mnangagwa said there were many other areas which they feel should be amended in the Constitution.
Following these utterances, the watchdog questioned whether it would signal further constitutional amendments or not.
The Bill will become the first amendment to the four-year-old Constitution, a development Veritas said raised concern the country's charter would be amended several times like the Lancaster House Constitution.
"Let me assure the Senate that this is not the only thing we intend to amend in the Constitution. There are many other areas which we are looking at, which we feel should be amended," Mnangagwa said.
"It is not a question of being a Zanu PF government in power, but it is a question of a democratic process. A democratic process requires that the party that has the majority after a general election should form a government and it has a programme," he said.
"If the Constitution forbids the implementation of a programme, they have a choice to amend the Constitution so that the programme can go forward.
"If next time they are not in power and some other political party comes in and thinks that they must amend, the Constitution allows them to amend, but for now, we are amending because we feel it must be amended."
The Bill, currently waiting to be assented to and signed by President Robert Mugabe into law, seeks to give the President absolute power to appoint Chief Justice, Deputy Chief Justice and Judge President of the High Court, thereby compromising Judiciary independence.
Zimbabwe adopted a new Constitution in 2013 that stipulates all candidates for the bench have to go through a public interview process and names of successful candidates are forwarded to the President for appointment.
Amendments of the Constitution at early stages revert Zimbabwe to the days of the Lancaster House Constitution, which was amended 20 times.