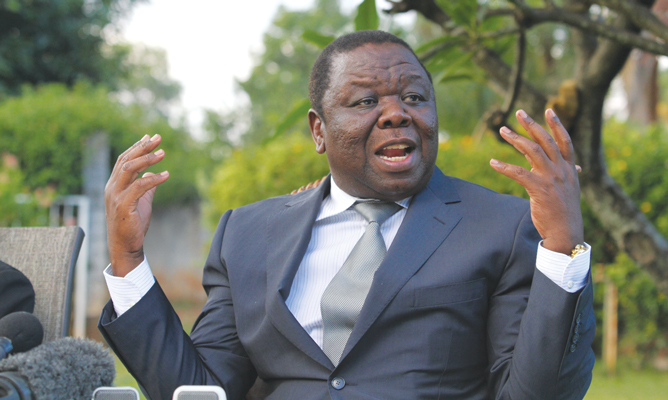 OPPOSITION MDC-T leader Morgan Tsvangirai has described the youth vote as a possible game changer in the upcoming general elections and urged youths to get out of their slumber and vote in large numbers to change the country's political landscape.
BY KENNETH NYANGANI
Addressing journalists in Mutare on Sunday following an MDC-T provincial executive meeting, Tsvangirai disclosed that a paltry 5% of the youth population voted in the 2013 harmonised elections where his party lost heavily to President Robert Mugabe's Zanu PF.
"The biggest challenge is going to be the youth vote, but youth leader Happymore 'Bvondo' Chidziva is doing a fantastic job in ensuring that we mobilise the youths through the 'Bereka Mwana Tiende initiative','' he said.
"We understand it's a real tall order. In the last election, only 5% voted and it's a tall order. We have to ensure that we mobilise the youths and it is their responsibility to participate and decide their future."
MDC-T Manicaland chairperson David Chimhini also said they were working tirelessly for their party supporters to register and vote next year.
"We are doing every tricky and urge our supporters to register and vote in next year's elections. That is the first thing we are addressing, our youths are not sleeping, but busy mobilising, then we see what is going to happen,'' Chimhini said.
Both the opposition MDC Alliance and Zanu PF were battling to control the youth vote with the ruling party having launched countrywide youth interface campaign rallies to drum support for Mugabe and to urge youths to register as voters.