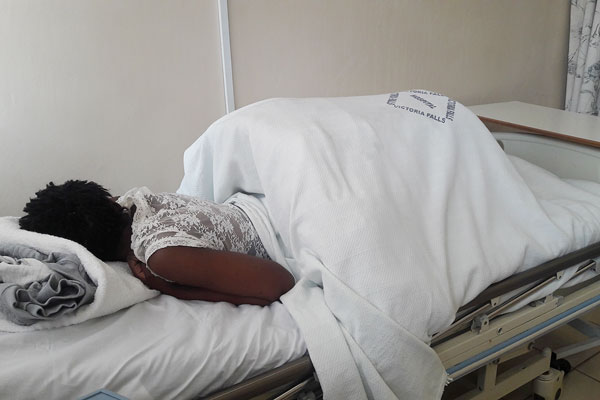 REPORTS of arbitrary arrests, beatings and shootings by police demonstrate that Zimbabwe – almost 37 years after the overthrow of the colonial regime – has so far failed to give human rights sufficient priority in its agenda for reform.
Editorial Comment
Rampant police brutalities also highlight a disregard for human rights by the country's law enforcement officials and a lack of legal and institutional reforms on the part of the authorities.
In our NewsDay Weekender issue on Saturday, we carried a report that 10 police officers – including one female – allegedly forced a Victoria Falls woman to sit on caustic soda, badly burning her backside and privates in a shocking incident.
This incident happened hardly a week after plain cloth policemen attacked a NewsDay journalist for carrying out his duties in Harare's central business district. It is regrettable that a day hardly passes without an incident of police involvement in some form of aggression against the public.
What is disturbing is the fact in all these cases, nothing has happened to deal with the police officers brutality and bring sanity in the security force.
There is no doubt that Zibusiso Moyo (27), who has been battling for her life at a hospital in Victoria Falls since June 27, when she was tortured by the police, who accused her of loitering for the purposes of prostitution, will never fully recover.
Our call on governmental authorities is to respect their obligations to international treaties and ensure that people are not subjected to police ill-treatment, yet these calls have so far fallen on deaf ears.
We believe that where necessary, government should undertake focused and sustained measures of institutional reform in the Zimbabwe Republic Police units.
A police force should respect and protect human rights – not violate them. If the government is to take its reform agenda seriously, it should hold police officers who commit such violations to account.
Zimbabweans have every reason to be concerned about the standards applied by government in recruiting and training police officers.
Suppose Moyo was guilty of whatever crime police preferred against her, there are other ways of making her pay for her transgressions.
Whatever happened to the notion that one is presumed innocent until proven guilty by a court of law.
We find the police actions disgusting, and we have no doubt that these officers were ignorant of what damage caustic soda could cause if left in contact with skin.
If police brutality were just a matter of a few bad apples, it would be a lot easier to solve. But it isn't. Protecting bad cops as it appears, is built into the fabric of police culture, and is a structural issue that has to be corrected with structural solutions.
We demand that government and the police force seriously tackle abusive police practices such as brutalising the public, causing accidents by throwing spikes at public transporters, and punish the police officers who violate the public's trust.