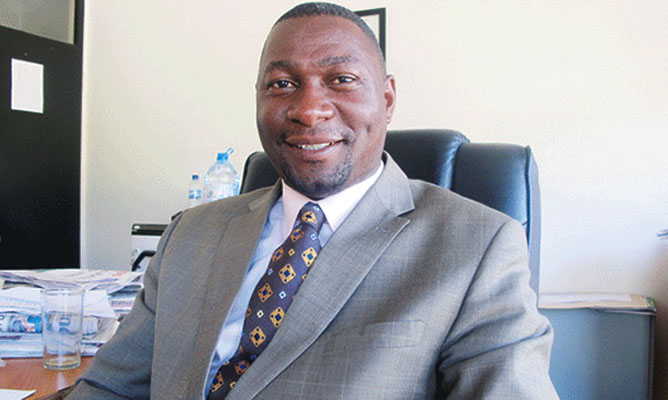 Information and Communication Technology (ICT) minister Supa Mandiwanzira yesterday took a subtle dig at the country's leading telecommunications firm, Econet Zimbabwe, accusing it of exhibiting monopolistic tendencies and refusing to share its infrastructure with other players.
BY TATIRA ZWINOIRA
Addressing guests at the third Mobile Money and Digital Payments Conference in Harare, Mandiwanzira said: "I think at one point, banks made a huge noise about failing to access unstructured supplementary service data links with networks and those links were only available to a bank that is only related to that network.
"Those things are unacceptable and we have encouraged the regulator, the Postal and Telecommunications Regulatory Authority of Zimbabwe, to really stamp out these monopolistic tendencies."
Stewart Bank is a subsidiary of the Econet Group and the only bank heavily associated with the mobile telecommunications company.
Mandiwanzira has often accused Econet of refusing to share its infrastructure with its competitors Telecel and NetOne.
The ICT minister said in Kenya, the regulator penalised mobile operators in the practice of monopolising the sector.
"We have encouraged the regulator to really show its teeth because a lot of the operators are getting away with murder," he said.
"There are a lot of complaints about airtime and data disappearing without being used. If it is because consumers do not know they are leaving certain applications active and that is why they are losing, educate them. That is your responsibility."
A number of people have complained about disappearing data on Econet.
Mandiwanzira then castigated the mobile service operator for premiums charged on transferring money, where Econet's fees were again the highest.
He said government was working on increasing its shares in Telecel Zimbabwe from 60% to 100%.
This would make the government the biggest player in the mobile telecommunications sector, as they already own a 100% stake in NetOne.
Econet Wireless Zimbabwe media relations executive Fungai Mandiveyi yesterday declined to comment, referring all questions to the company's chief executive officer, Douglas Mboweni.
Last month, Mboweni was quoted stating that his company was prepared to share its fixed infrastructure on condition that competitors would foot maintenance costs on an equal basis.