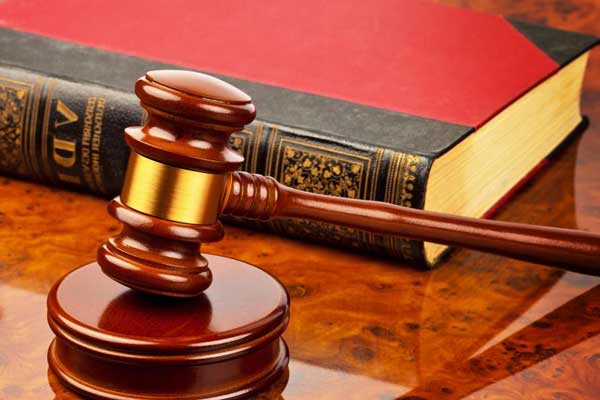 NOTORIOUS Zimbabwean cross-border poaching kingpin, Dumisani Moyo, yesterday appeared at the Harare Magistrates' Court and was remanded in custody to August 10 pending his extradition to Botswana for trial over a rhino poaching offence.
BY DESMOND CHINGARANDE
Moyo, who is on International Police (Interpol) red notice, was arrested in Kwekwe at the weekend, and faces several rhino poaching charges in Mozambique, Botswana, Zimbabwe and Zambia.
Harare magistrate Elisha Singano heard that Moyo was initially arrested in Botswana and placed on 10 000 pula bail before he sneaked out of the country and hid in Midlands province.
Prosecutor Sebastian Mutizirwa told the court that Moyo could not be granted bail and he was a flight risk who sneaked out of Botswana after his passport was confiscated as part of his bail conditions.
"He used illegal means to cross into Zimbabwe as his passport was confiscated by Botswana police," Mutizirwa said.
Moyo, who was unrepresented, pleaded with the court to allow him to postpone the matter to a later date to enable him to hire a lawyer.
In January this year, the Zimbabwe Parks and Wildlife Management Authority (Zimparks) named Moyo as one of the suspected cross-border poachers wreaking havoc in the country's Rhino Intensive Protection Zones.
At the time, Moyo was hiding in Zambia where he allegedly worked with a group of foreign criminals who used cyanide poisoning to kill their prey.
Moyo is also charged together with a Central Intelligence Organisation operative, Mudenge Munashe Mugwira, who is based in Masvingo, on four counts of killing rhinos valued at $480 000 and selling the horns to private buyers in Zambia.
He is expected to appear at the Masvingo Magistrates' Court on August 10 before his extradition to Botswana alongside his two alleged accomplices Tavengwa Machona and Jason Chisango. The other suspect, Chris Kombayi, is allegedly on the run.