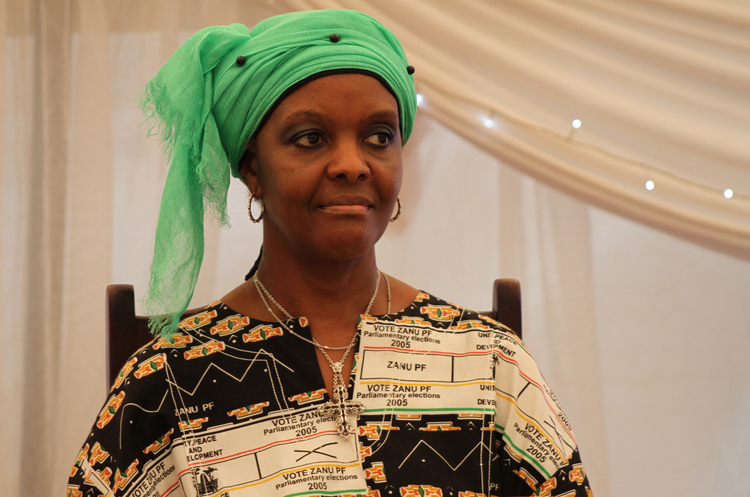 FIRST Lady Grace Mugabe might still have her day in court in South Africa on charges of assault with intent to cause grievous bodily harm, as minority rights group, AfriForum, says it wants to challenge her immunity, which the government granted.
BY RICHARD CHIDZA
"We will state that immunity was granted despite the fact that on Thursday (last week), we had already written to the (International Relations) ministry on behalf of Ms (Gabriella) Engels, indicating that immunity was not appropriate in this regard," AfriForum chief executive officer Willie Spies said yesterday.
"We will also state that there are certain explicit provisions within the statute prohibiting the granting of immunity for the kind of crime that we have seen here.
"And that the decision to grant immunity was irrational and contrary not only to international law, but also to our constitution.
"Based on this, we think the notice should be set aside. The notice of application will be served this week or next week at the latest and it will be up to the courts to decide."
Grace is alleged to have attacked 20-year-old South African model Engels after barging into a plush hotel in which her two sons, Robert Jnr and Chatunga Bellarmine, were partying with female companions on August 13.
Engels was left with a gash on the forehead, among other injuries, while Grace invoked diplomatic immunity, which was granted.
AfriForum, who jumped to Engels' assistance, said the courts in South Africa would have to decide on whether the South African government's move to protect Grace from prosecution was warranted.
The rights group says it also wants to pick the tab for a waitress who allegedly suffered a miscarriage after she was allegedly shoved over by Robert Jnr, who was fleeing from his raging mother.
"We have not been in contact with her (waitress) yet, but we are certainly interested to also assist her," Spies said.
"We are learning that a lot of trauma was suffered as a result of this incident.
"As a civil rights initiative, we are not only interested in justice but assisting victims of crime, so most certainly we will get in touch with her and grant the necessary assistance."
The opposition Democratic Alliance (DA) is also demanding a parliamentary inquest into the granting of immunity, saying the incident was reminiscent of Sudanese President Omar Al-Bashir's escape from Pretoria, as the International Criminal Court closed in.
DA shadow police minister Zakhele Mbele said International Relations minister Maite Nkoana-Mashabane should explain her decision to grant Grace immunity.
"We have an obligation, as parliamentarians, to exercise oversight and accountability on the executive decision," he said, adding Grace should have been taken into custody once the case was reported.
"The minister should explain the reason, grounds and rationale for the granting of immunity.
"The Minister of Police, Fikile Mbalula, should come to Parliament and explain why he failed to take all the necessary risk mitigatory measures to ensure that we did not have this situation we have."
Grace left South Africa on Saturday after shying away from the public following the incident more than a week ago.