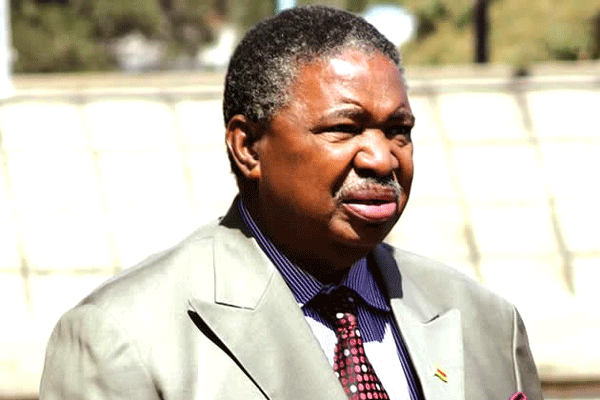 POLICE have issued summons against human rights activist, Lynett Mudehwe for allegedly staging a demonstration against Vice-President Phelekezela Mphoko's long stay in a posh hotel in Harare at taxpayers' expense.
BY RICHARD CHIDZA
Mphoko spent more than a year in a hotel as his wife, Laurinda, reportedly rejected several houses the State had prepared for her husband following his appointment as Vice-President in December 2014.
Mphoko's stay attracted demonstrations from civil society activists, leading to the arrest of others, among them Mudehwe and vendors' leader, Stendrick Zvorwadza.
According to the summons, Mudehwe is being charged with "criminal nuisance as defined in Section 46 as read with paragraph 2(a)(ii) of the Criminal Law (Codification and Reform) Act Chapter 9:23".
"In that on November 30, 2015 at Rainbow Towers Harare, Lynett Mudehwe, with intent to cause annoyance or disturbance of public peace or realising that there was a real risk or possibility that her conduct would cause annoyance or disturb peace to the public, entered the International Conference on Aids and STIs venue and unlawfully started shouting and singing, thereby, disrupting the smooth flow of the conference," the summons read.
Mudehwe was arrested in December 2015 following another protest.
She later sued the State for illegal detention and violation of her rights.
Mphoko, who stayed with his wife and other close family relatives, only left the hotel in September last year after accruing a bill of more than $1 million.
The VP argued he had every right to stay in the hotel.