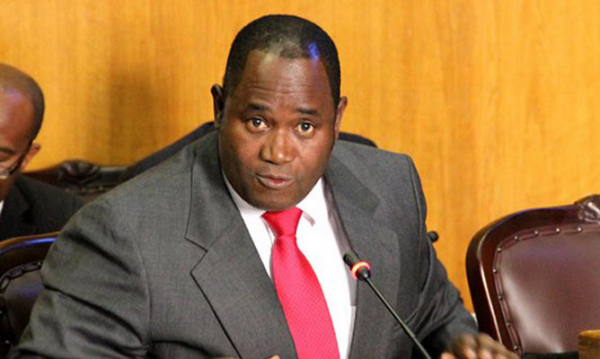 THE newly-constituted Gideon Gono-led Special Economic Zones (SEZs) board is operating on zero budget and has extended a begging bowl to member organisations to bankroll its activities while it awaits Treasury funding.
By NQOBANI NDLOVU
The SEZ is touted as key in attracting the much-needed foreign direct investment to stimulate economic growth to President Robert Mugabe's teetering government.
Latest Bulawayo City Council (BCC) minutes reveal that due to lack of budgetary allocation, the SEZ was not in a position to fund board members to attend meetings and any of its businesses, hence the appeal.
"It had later on turned out that the SEZs board has no budget as yet to fund the business trips and attendance to the SEZs business by its board members.
"The board had since made an appeal through its members to the organisations that they work for to sponsor them until such a time that the board had a budget allocation for its business," the minutes read in part.
Bulawayo town clerk Christopher Dube is a non-executive director of the SEZs board.
According to the minutes, the BCC also received a letter of appeal seeking request to fund Dube's travels to attend SEZ's business, an application that city fathers did not turn down.
City fathers said Bulawayo which has suffered years of de-industrialisation as seen by the number of closed factories, stands to benefit from the SEZs.
Bulawayo, Victoria Falls, Harare's Sunway City, Mutare and Lupane have been chosen for the SEZ development.
In Bulawayo, the plan is to set up an industrial economic zone covering the beef and leather industry, cotton and textile, steel and foundry as well as the rehabilitation of the National Railways of Zimbabwe.
"It was, therefore, recommended that over and above the special leave granted to the town clerk by council to attend to the business of the SEZs board, council sponsors all the trips by the town clerk to attend to the business of the board, until such a time that the board had a budget allocation.
"That the SEZs board be granted free use of the committee room or any other suitable venue for its meeting to be held in the city.
"It was expected that the designation of the city of Bulawayo as a special economic zone would revive the economy of the city and benefit its citizens. In that regard, it was therefore an effort worth supporting," the minutes added.