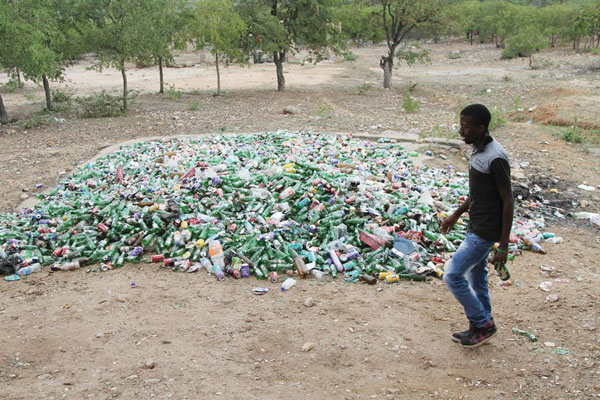 COMMUNITIES in natural resource-rich areas like mines have been urged to play an active role in making sure that companies comply with Environmental Impact Assessments (EIAs) plans to ensure that their environmental and socioeconomic rights are not violated.
By Veneranda Langa
The call was made by Zimbabwe Environmental Law Association legal researcher Tafadzwa Dhlakama during a workshop of the Zimbabwe Parliamentary Journalists Forum in Harare on Thursday.
Dhlakama said failure to monitor EIAs had resulted in several mineral rich communities being left impoverished with massive environmental degradation that results in loss of socio-cultural rights.
EIAs are a process of evaluating the likely environmental impacts of a proposed project or development, taking into account interrelated socio-economic, cultural and human health impacts, both beneficial and adverse.
"Section 97 of the Environmental Management Act makes it mandatory that companies cannot commence with their projects without EIAs, and it is not optional because most of the projects are big and involve construction of dams, mining, and energy projects that can displace communities or affect the environment," Dhlakama said.
"Community members must follow up on EIAs to find out if companies are violating them because the concerns may be to do with compensation, water pollution, and burial sites and deep pits that can be left by mining activities."
Dhlakama said when formulating EIAs, it was imperative for companies to first conduct public meetings with communities as well as to consult chiefs, councillors and other stakeholders about the structure of their environmental management plans as they undertake their project.
Areas such as Zvishavane and Chiadzwa have been heavily affected by mining activities, which have left deep pits.
Some of the firms have already left after extracting the minerals without rehabilitating the environment.
Although it is a legal requirement to have an EIA before beginning operations, some firms like Zimbabwe Consolidated Diamond Company have been operating without one.
Dhlakama said some companies were not keen on producing EIAs because they are expensive, with companies charged 2,5% to 3% of the value of the project towards EIAs.
Zela director Mutuso Dhliwayo said it was also important to link elections with natural resources because they are a source of wealth, which must be able to develop the country.
"If we are able to account for our natural resource base, it will contribute a lot towards service delivery, the state of the infrastructure, roads, education, health and other facilities," Dhliwayo said.