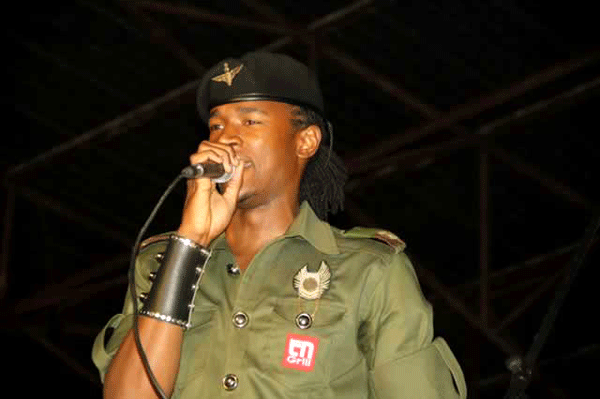 BY WINSTONE ANTONIO
Borrowdale Brooke Golf Course
All is set for the prestigious Miss World Zimbabwe 2017 where a bevy of 16 beauties will tomorrow take to the ramp to battle for the coveted crown at the Borrowdale Brooke Golf Course in Harare. The queen will represent the country at the esteemed Miss World in November. This year's edition of the country's flagship beauty contest will be held under the theme, Celebrating Beauty through the Eyes of Our Late Icon, Kiki Divaris, as a tribute Divaris's contribution to the growth of the local modelling industry. Apart from the modelling extravaganza, guests will be entertained by a star-studded line up of performers headlined by South African music star Ringo Madlingozi, Alick Macheso and Doctor Tawanda.
Cocktail Bar, Murewa
Mashonaland East province will tomorrow host the provincial competition of the annual Chibuku Road to Fame music extravaganza at the Cocktail Bar in Murewa, where several bands will battle for honours to book a ticket to represent the province at the national finals set for September 30 at Glamis Arena in Harare. Chibuku Road to Fame contest is sponsored by Delta Beverages through their Chibuku brand in conjunction with the National Arts Council of Zimbabwe.
Borrowdale Race Course
Alick Macheso will tomorrow headline the Police Commissioner-General's horse race at Borrowdale Race Course in Harare. Backed by his Orchestra Mberikwazvo, the Madhawu hitmaker will share the stage with dancehall sensation Killer T, veteran jazz icon Bob Nyabinde and the police band.
Zimbabwe College of Music
The stage is set for this year's third edition of the annual choral music festival with 12 high school and 13 church choirs set to battle for honours at the event set for Zimbabwe College of Music Hall in Harare. The festival will be held under the theme We Produce Musical Art Professionals. Waddilove High School's 60-member choir is the festival's reigning champion after it shrugged off stiff competition from eight other choirs last year to pocket $500 and a trophy, for their victory.
Jazz 24/7
Peter "Young Igwe" Moyo tonight serenades revellers at Jazz 24/7 in Harare. He will share the stage with rapper Carlos Green of the Vane Mari Vauya fame backed by his MVM band. National Gallery of Zimbabwe
The National Gallery of Zimbabwe this evening celebrates their 60th anniversary with a lot of activities including the launch of Zimbabwe Art Coffee — Table Book and the Gallery Spaces Renaming. National museums and monuments of Zimbabwe executive, director Godfrey Mahachi, will be the guest of honour.
Takarangana Night Club
Andy Muridzo tonight shares the stage with Afro-jazz fusion musician Elvis Bokosha and his Boogies band at Takarangana Night Club in Hatcliff as he continues with his Tichambotenderera tour taking his latest album with the same title to the fans. Bokosha is also promoting his forthcoming debut eight-track album, Shanda, set for release at the end of this month.
Alexander Sports Club
Jah Prayzah will tomorrow headline this month's edition of the One Big Party concert at Alexander Sports Club in Harare. The Mudhara Vachauya hitmaker will share the stage with wheel spinners DJ RayDizz, Selekta Base and Dee Nosh.
The Volt Night Club
Renowned poet Chirikure Chirikure and human rights defender Okay Machisa and Machena band tonight stage their first show at The Volt Night Club in Harare. The show will also feature upcoming contemporary musician Faith "Zawadi" Jori.
Traveller Tavern, Dzivarasekwa
After a string of out of Harare shows, Zora musician Leonard "Karikoga" Zhakata returns to entertain his fans in Harare this weekend starting his shows tonight with a performance at Traveller Tavern in Dzivarasekwa. Backed by his Zimbabwe All Stars, tomorrow the Mutungadzose hitmaker performs at Kasi Kasi in Tafara, Mabvuku.
Club Joy Centre Outdoor
Zimbabwe Business and Arts Hub will tomorrow host the Paradzai Mesi and Njerama Boys benefit concert aimed at fundraising for the sungura musician who has hit hard times. Among the musicians set to perform at the event are Peter Moyo, Potifa Mopo, Progress Chipfumo, Tendai Chimombe, Edith WeUtonga and Tryson Chimbetu.
Club Junior, Gokwe
Sulumani Chimbetu starts his weekend shows in Gokwe with a performance at Club Junior located at Gokwe Centre. He makes a return to Harare tomorrow for a performance at Jazz 24/7 alongside Marcy Janyure and The Blackthings band.