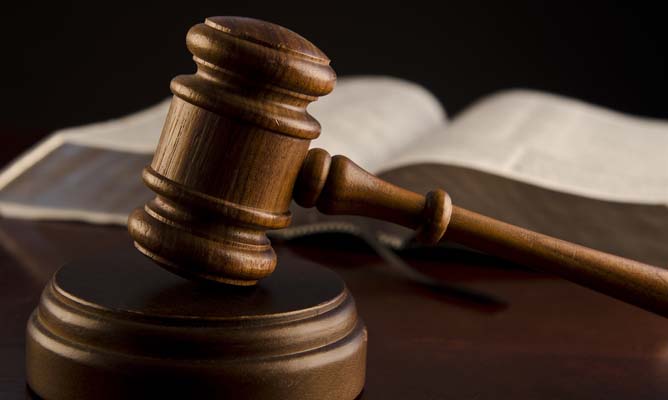 FORMER Health deputy minister Edwin Muguti has been taken to court by the Communications and Allied Industries Pension Fund for failing to pay a $19 000 rental debt at the pension fund's Gweru building.
BY CHARLES LAITON
The pension fund, through its lawyers Takawira Law Chambers, issued the summons on July 17 this year, seeking cancellation of the lease agreement and Muguti's eviction.
Muguti is yet to respond to the lawsuit.
According to court papers, the pension fund owns the property, commonly known as TelOne Building, which comprises of offices part of which Muguti is occupying.
In its declaration, the pension fund said it previously had a lease agreement with the late Dr Marikano before Muguti moved in and assumed the lease through Marikano's executor.
"The defendant (Muguti) took occupation of the offices on September 1 and up to now no cent has been paid towards rentals and operational costs. The rentals are pegged at $900 per month. To date, the defendant is in arrears of $19 277,85," the pension fund said.
"It was a term of the lease agreement that the defendant would pay to the landlord all actual damages caused by his holding over occupation of the premises in the event of a dispute arising between the parties."
The firm further said it was a term of the lease agreement that it would charge interest at the rate of 2,7% per month on all overdue rentals and that whoever would be a tenant at the property would be liable for any lawsuit costs it would incur.
"Despite demand, the defendant has failed and/or neglected to make payments of the outstanding arrears, wherefore, plaintiff's claim against the defendant is for: Cancellation of the lease agreement and ejectment of the defendant from first floor, Medical Chambers, TelOne Building, Robert Mugabe Way, Gweru," the firm said.