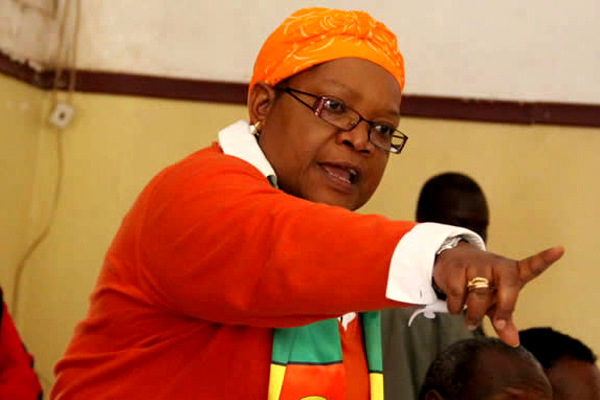 NATIONAL People's Party leader, Joice Mujuru has vowed to contest the upcoming 2018 general elections despite claims the ruling party has already rigged the polls.
By NQOBANI NDLOVU
This comes amid reports some opposition parties were considering boycotting the elections in protest over the Zanu PF government's refusal to implement electoral reforms to ensure a level political playing field.
Mujuru told Southern Eye on the side lines of the Women Electoral Convergence (WEC) rally in Bulawayo last Friday, that boycotting next year's elections was not an option.
"That is not an option (boycotting). As a party, we are in these talks for a coalition to work on how best we can have the electoral field levelled, but boycotting is not our strategy," she said.
The WEC is a political platform meant to mobilise women to participate in next year's general elections.
"I know there are some, especially the youth, who might feel the need to boycott by not voting, or registering to vote in next year's elections. That's very wrong. There is no need to boycott elections. For whose benefit? For the benefit of those that have hurt everybody?" she said.
"Our approach is to ensure we have a level electoral ground, to have a free and fair election next year, but already, we have seen signs that show the elections will not be free, signs that rigging is already taking place. There are things that show there is vote fraud. We are seeing those."
But Zanu PF has scoffed at allegations of election rigging, accusing opposition parties of always making unsubstantiated claims whenever elections beckon.