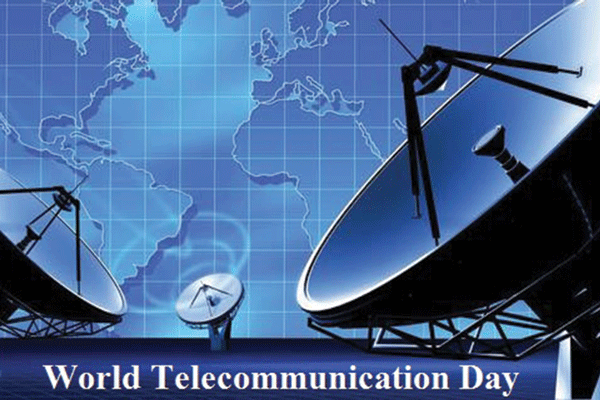 Today, Zimbabwe joins the rest of the world in commemorating World Telecommunications Day under the theme Big Data for Big Impact.
By Staff Reporter
On this day, the world celebrates the constant evolution of communication, while highlighting its importance in how it has enabled information to travel across the world.
It also strives to increase awareness on how crucial information is, while stimulating developments of technologies within the field.
This year's celebrations come at a time the world is adjusting (through harnessing modern data processing application software) to the demands of storing and processing data volumes which are sometimes generated from various disciplines that include health as well as business.
It is these data sets that are then referred to as big data and they often require large modern application software for capture, storage, analysis as well as data curation.
The term has sometimes been used to refer to the use of predictive analytics or sometimes user behaviour analytics to organise and extract value from data.
It, therefore, follows that the existence of big data coupled with data analytics tools has made a positive impact on the whole telecommunications ecosystem, hence the theme for this year's celebrations, Big data for big impact.
There are various benefits which have emerged together with the capturing and processing of big data, particularly for businesses and these include:
Identifying the root causes of failures and issues in real time
This is mainly applicable to companies that in the present age of technology can make use of data analytic tools in order to study repeated trends in real time, which can lead to lapses in business.
Fully understanding the potential of data-driven marketing
It is also important to identify key areas in the day-to-day running of a business that might require certain marketing strategies, based on the analysis of the data that is available.
This stands as a key advantage especially in exploiting key marketing strategies which according to the available data, have proven to be effective over time.
Generating customer offers based on their buying habits
If the business for instance is customer based, sometimes identifying customer wants and needs based on their buying habits which have been recorded over time can help in maximising on areas of business strength.
If most people for instance are preferring coffee over tea bags, the capturing and processing of big data can reveal this and in turn help in technically suggesting that the company needs to purchase more coffee in order to make more profit.
Personalising the customer experience
If the business manages to capture the individual needs of clients, this helps in delivering the best possible service each and every time for a certain customer based on their precise requirements.
This does not only keep customers, but it also builds and maintains customer loyalty.
Adding value to online and offline customer interactions
Due to the use of present-day technologies, big data enables much more efficient and effective customer interactions as data can easily be made available to them through internet search engines and they can go on to make purchasing decisions, based on that data.