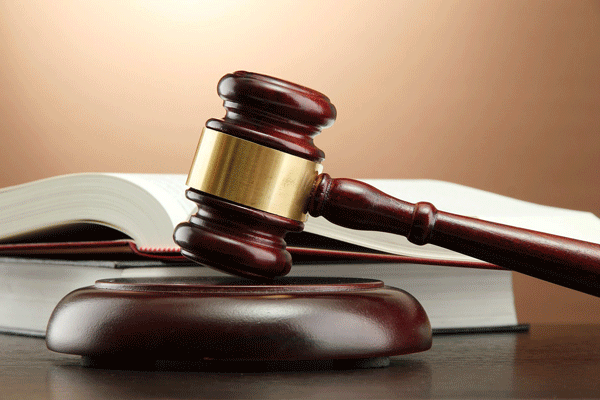 A MEMBER of the Central Intelligence Organisation and a Sanctuary Insurance Company accountant, who are accused of demanding $1 200 from a non-governmental organisation official, yesterday appeared at the Harare Magistrates' Court facing extortion charges.
BY DESMOND CHINGARANDE
Tauya Muzivi Mushangwe (34) and Arnold Moses Ojesi (36) were not asked to plead by provincial magistrate Barbara Chimboza, who granted the pair $100 bail each.
They were remanded to June 8.
It is the State's case that sometime in March, the complainant, country director of Regional Psychological Support Initiative (REPSSI) Sibusisiwe Marunda, decided to undertake a project meant to cater for deprived young children in Mashonaland West province.
Marunda's organisation was to undergo a vetting process before offering services to the said province and as a result Mushangwe was tasked by the CIO to vet and clear the organisation.
During the process, Mushangwe allegedly approached Marunda informing her that REPSSI was not eligible to carry out the project in Chinhoyi.
Mushangwe then allegedly demanded $1 200 as a bribe if she wanted him to recommend her organisation.
The State alleges Mushangwe's action prompted Marunda to report him to the police, leading to a trap being set. On May 8, a trap team was set comprising of six detectives from the CID commercial crimes unit using 25 $20 notes.
At around 7pm, Marunda was asked to contact Mushangwe where she indicated that she wanted to give him the money on the following day, but Mushangwe insisted that she meets him on that very day at Divaris shopping centre in Belvedere.
It is alleged the trap team and Marunda proceeded to Divaris shopping centre in separate vehicles and strategically positioned themselves.
Upon arrival, Marunda got out of her vehicle and met Mushangwe, who had just alighted from his vehicle.
Mushangwe and Marunda allegedly started walking towards Ojesi, who was seated in another motor vehicle, and Marunda then handed over the trap money to Ojesi, upon which the trap team pounced on Ojesi in a bid to recover the exhibit money.
Sensing danger, it is alleged Mushangwe then alarmed Ojesi to drive off from the scene, to which he complied. The trap team then arrested Mushangwe and further pursued Ojesi, who was then apprehended at his workplace where the money was recovered.
Sebastian Mutizirwa appeared for the State.