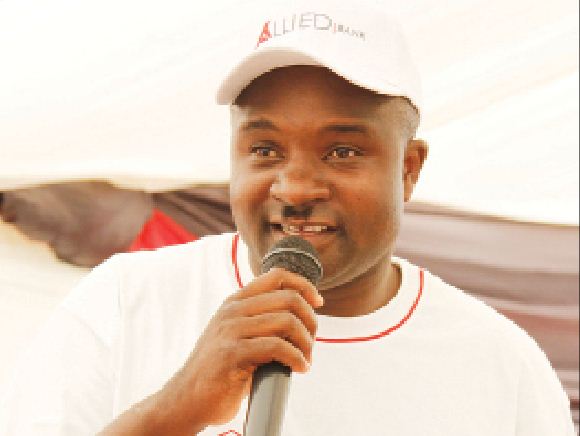 Association of Rural District Councils of Zimbabwe (ARDC)chairperson and property developer Killer Zivhu has threatened to challenge Norton MP Temba Mliswa (independent) in next year's general elections on a Zanu PF ticket.
BY STAFF REPORTER
Zivhu, whose political interests have hitherto been confined to his rural home of Chivi in Masvingo, said his decision to challenge Mliswa was triggered by media remarks made recently by the latter, where he accused the Zimbabwe Amalgamated Housing Association (ZAHA) director of swindling homeseekers in Norton's Galloway Park suburb.
"I had no intention to contest for a constituency or go to Parliament, but after Mliswa's unsolicited assault on my person and the lies therein, I think it is time someone called this guy to order. I have decided that if my party [Zanu PF] allows me, I will contest him in Norton.
"We have the numbers from the people we have assisted to get stands and cross-border traders in the town," Zivhu said last week.
Mliswa accused Zivhu of swindling over 1 000 people who had applied and paid for stands in the Norton Galloway residential suburb using First Lady Grace Mugabe's name. Grace, according to the comments attributed to Mliswa, officially opened the housing project last year.
"ZAHA is a trust and has never been an institution driven by [profit] motive. Our track record speaks for itself and the work we have put in helping the poor get descent accommodation. We have sold our 2 000 square-metre stands for $10 000. No other developer has done that.
"We have given our members the chance to pay up their dues as is legally possible, but obviously some have failed to honour their obligations. There are a few and these are the people who think they can use Mliswa's sharp tongue to coerce ZAHA into giving them stands for free," Zivhu added.
"We will not be intimidated. As for Mliswa, he is broke and wants to abuse us into giving him money and stands. It will not happen; to us he is one of those people who are prepared to sell their mother for publicity and a few pieces of silver."
According to Zivhu, who is also Chivi RDC chairperson, ZAHA has managed to deliver services to beneficiaries of stands at Galloway despite losing over $1,5 million to Cabinet minister Obert Mpofu's Allied Bank which surrendered its operating licence two years ago.
"We thought Mliswa would use his position to fight for our money that was swallowed by Allied Bank. However, despite the loss of such a huge amount we have managed to deliver serviced stands with piped water as well as roads. We are currently working on electricity provision and just waiting for the end of the rainy season," Zivhu said.
Zivhu said Mliswa has literally been on a collision course with "everyone" including Mugabe, opposition leader Morgan Tsvangirai and Joice Mujuru and the First Lady as well as other political leaders around the country.
Mliswa was not available for comment yesterday.