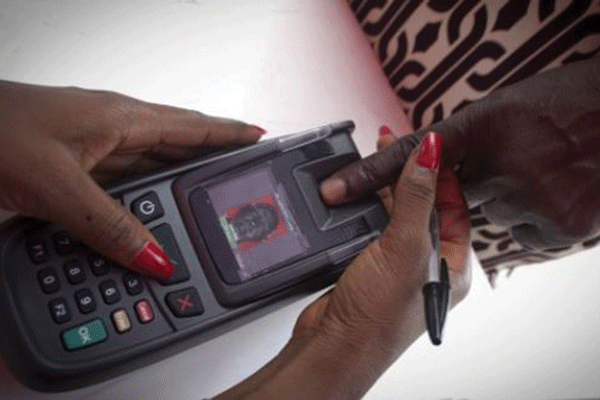 THE two international firms bidding to supply biometric voter registration (BVR) kits to the Zimbabwe Electoral Commission (Zec) are charging between $4 million and $5,5 million each for the equipment currently on field trials, NewsDay has learnt.
BY BLESSED MHLANGA
According to the companies' event bid history supplied to stakeholders involved in the validation tests, Germany-based Dermalog Identification Systems wants $5,5 million for its equipment, while Laxton Group Limited from China's bid is close to $4 million.
The BVR package include a laptop with encryptable USB ports, internal high capacity, extended life battery which lasts for a minimum of six hours before recharging, digital signature pad and pen, fingerprint scanner, ID and document scanner, digital camera, solar kits and encryptable USB flash disks that are not usable on any other media.
During the ongoing site validation tests, Zec will be testing, among other specifications, the quality of pictures taken, easy movement of equipment from one site to the other during voter registration and the number of voters that the kits can register per hour and per day.
The two companies will be required to set up their equipment in both rural and urban settings where tests will be done on log-in time and input all the required information.
Hardware will also be tested for dust, water and shock-proof, the operating hours of the battery and time required to recharge the batteries through use of electricity and solar power.
Opposition parties under the National Electoral Reform Agenda banner have hired their own BVR experts to observe the site validation tests and submit their observations to Zec to assist in the final decision-making process.
After the site validation processes, the winning bidder whose equipment would have satisfied the assessors will then be awarded the tender to supply about 2 500 BVR kits to create a biometric voters' roll ahead of the 2018 harmonised elections, although the polls will not be conducted electronically.