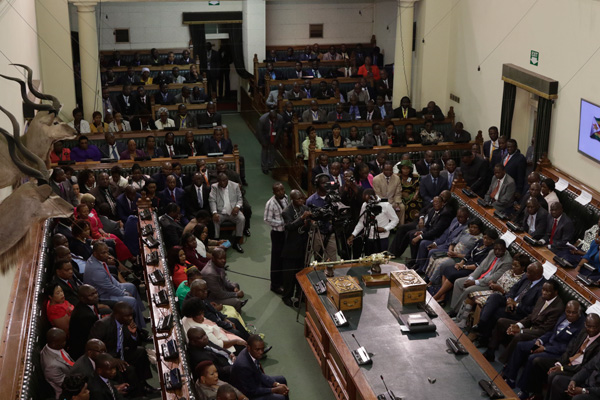 MDC-T youths have proposed that the party reserves at least 20% of all contested seats at both the local authority and parliamentary levels for young people ahead of the 2018 general elections.
BY OBEY MANAYITI
"Our demands are that young people should be represented at all levels of leadership and we gave our proposal to the party that we needed at least 25% of all the seats available, but we settled for 20%," MDC-T youth secretary-general, Lovemore Chinoputsa, said.
"We have already succeeded on the first hurdle, which was to have this issue accepted at the national council, our highest decision-making body that deals with policy issues. What is left is the actual implementation matrix and I'm happy that as the assembly we have already started to put in place a clear implementation matrix to actualise the policy. We are of the view that we need to make sure that we utilise our numbers as young people to ensure presidential victory in 2018."
The demands by the opposition party's youths came as there were reports that the MDC-T's top leaders were planning to introduce tough internal electoral guidelines to bar youths from contesting for seats held by sitting MPs.
In 2013, the party ended up splitting votes after some candidates, who felt short-changed by the party's electoral guidelines, registered to contest as parallel candidates.
In a template presented at last week's national council, the party said it would consider seniority and service within party structures, a move that effectively bars juniors from challenging for council or parliamentary seats.
MDC-T spokesperson, Obert Gutu, said it was in the party's interests to have youths and women in leadership positions.
"The MDC is a party that has always upheld the interests of youths and women. In fact, the youths are the vanguard of the party and as such, they are entitled to be elected as councillors and Members of Parliament," he said.
"Zimbabwe's population largely consists of the youth and as such, it's only fair that the youth be afforded reasonable representation in all elected offices. The MDC is a vibrant political party that recognises that the future belongs to the youth and not to old people."