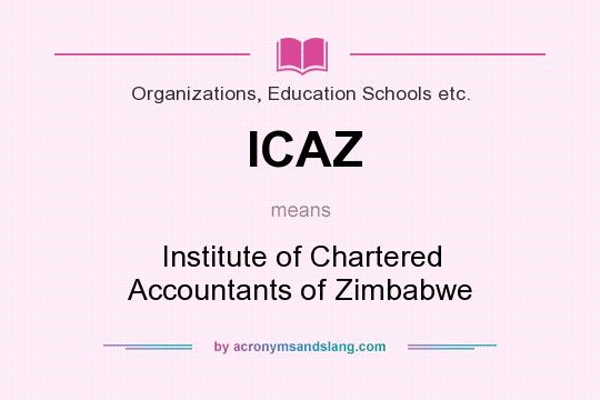 THE Institute of Chartered Accountants of Zimbabwe (ICAZ) has launched a women empowerment initiative to spearhead development of women in the chartered accountanting field.
BY TARISAI MANDIZHA
ICAZ is a statutory body incorporated in terms of the Chartered Accountants Act, which aims to contribute to the financial and economic infrastructure of Zimbabwe by providing accountancy training and education for both its students and members.
ICAZ is a membership-based body that relies to a large extent on subscriptions.
Speaking at the official launch of the programme dubbed We Can, ICAZ president Gloria Zvaravanhu said the initiative is meant to promote profile and develop the female leadership in Zimbabwe.
"This is a network that has been formed to get women together, to share ideas, to mentor each other and to ensure we are well placed to influence," she said.
ICAZ senior vice-president, Martin Makaya said the launch of the ICAZ women initiative was a step in the right directions as it seeks to push forward the objective of the institute and the country as a whole.
"We are quite excited with the development, the impact and the activities of women within the accounting field and the formation of We Can group dovetails into the broad objective of ICAZ of actually advancing, all segments of our membership both female and male and this event has catapult that agenda as we go forward as a country," he said.