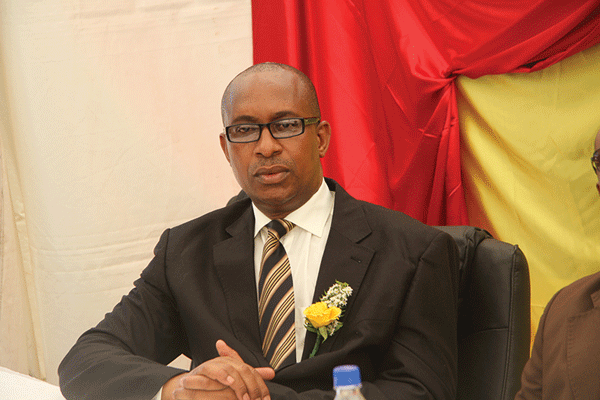 OPPOSITION political parties have blasted the Zimbabwe Electoral Commission (Zec) for allegedly failing to address the rampant electoral irregularities exposed during the successive parliamentary by-elections it has administered since the 2013 harmonised elections.
BY BLESSED MHLANGA/TATENDA CHITAGU
This came as Zanu PF candidate Joosby Omar won Saturday's Mwenezi East by-election amid reports of massive vote buying and voter intimidation by traditional leaders aligned to the ruling party.
Omar polled 18 700 votes against the National Constitutional Assembly's (NCA) Welcome Masuku and Turner Mhango of the Free Zimbabwe Congress Party, who garnered 482 and 386 votes, respectively. There were 652 spoilt votes
The Zimbabwe Human Rights Association (ZimRights) claimed that traditional leaders had intimidated voters ahead of the by-election.
MDC-T spokesperson, Obert Gutu, said Zec had failed to acquit itself and instil public confidence in its electoral management system after failing to address recurrent reports of political violence, vote buying and intimidation of voters during by-elections.
"Zec is a eunuch, it's weak and paralysed. In its present form and shape, Zec is thoroughly unable to conduct a free and fair election. They neither have the capacity nor the competence to read and comprehend reports that are prepared by Zesn (Zimbabwe Election Support Network) and other related organisations," he said.
Independent electoral watchdog, Zesn, condemned the just-ended Mwenezi East by-election, saying it was marred by chaos and voter intimidation.
"Although the actual election day (was) generally peaceful, the campaign period was marred by reports of allegations of intimidation, abuse of traditional leaders in campaigns, defacing of campaign materials, vote buying and partisan food distribution. In addition, at a rally held at Uvhunga Secondary School in ward 13, traditional leaders were called upon to closely monitor and commandeer their subjects to ensure that they go to vote in blocks," Zesn, in a report released at the weekend, said.
People's Democratic Party (PDP) spokesperson, Jacob Mafume, called on Zec to take heed of issues raised by independent observers in order to avoid producing contested election results.
"I sure hope Zec reads the reports on elections they run and implement issues raised, otherwise they will create conflict in the country because once elections cease to be a viable option, then conflict follows as surely as night follows day," he said.
Mafume urged opposition parties to continue piling pressure for implementation of electoral reforms ahead of next year's general elections.
"We are marching like sheep with our eyes open to a disaster like the pigs in the Bible who fell off a cliff into an abyss. Elections in Zimbabwe are stage-managed because Zec is as ineffective as it gets and we, therefore, need to regroup and fight more for our demands," he said.