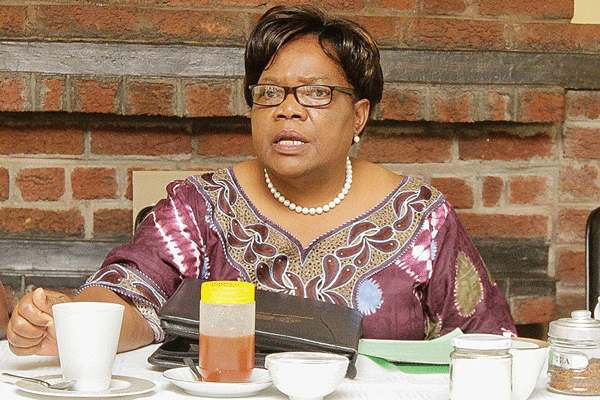 NATIONAL People's Party (NPP) top officials were yesterday involved in a public physical brawl reportedly over policy inconsistencies, as the hardly one-month-old Joice Mujuru-led party hit turbulent times.
BY BLESSED MHLANGA/OBEY MANAYITI
Mujuru's spokesperson and incoming secretary-general Gift Nyandoro was reportedly left with a fractured leg following the fracas with party spokesperson Jealousy Mbizvo Mawarire.
Nyandoro confirmed the incident, alleging he was attacked by his colleague over a policy position misunderstanding which played out in the media.
"It is true that Mawarire attacked me. I was actually left with a dislocated leg and I am currently trying to seek medical attention in town," he said.
But Mawarire hit back, saying it was Nyandoro who had attacked him after trolling him at a local hotel, where the NPP spokesperson was attending a workshop.
"He came to the hotel where I am having a workshop wanting to see me. I came out to see him and asked him why he attacked me in the media. He became violent and tried to attack me. That's when I stopped him in his tracks and put him down," Mawarire said.
Eyewitness accounts indicated when Nyandoro arrived at the hotel, he proceeded to exchange greetings with Mawarire, but the tone of the conversation quickly changed, as the two accused each other of trying to tarnish the other's image in the media.
"They raised voices accusing each other of wanting to embarrass the other in the media. Mawarire was saying the comments made by Nyandoro were too personal and out of order, while Nyandoro was asking if Mawarire wanted to assault him," a witness, who saw the public spectacle, said.
"Many people went to see what was happening as the two tussled and Nyandoro was overpowered. Mawarire floored him and Nyandoro then called for help, saying his leg had been fractured."
The tiff between the two senior NPP officials was stoked by a story published by this paper yesterday in which Nyandoro dismissed Mawarire's remarks on the Mujuru party position in the current coalition talks.
Nyandoro, who speaks on behalf of Mujuru, dismissed Mawarire'sstatement, saying it was his personal opinion and that he had jumped the gun.
However, in a strongly-worded statement, which showed all was not well in the Mujuru camp, Mawarire said Nyandoro should not have made those remarks because he had no authority to speak on behalf of the fledgling NPP.
"It should be noted that Mr Nyandoro is president Joice Mujuru's spokesperson and his duties do not include speaking on behalf of the party," Mawarire said.
"Although, as a senior party member Mr Nyandoro is aware of the party position on different issues, his brief as presidential spokesperson does not include speaking on behalf of the party."
He maintained that Tsvangirai's endorsement at the National Electoral Reform Agenda demonstration was a non-event funded by President Robert Mugabe to sidetrack Mujuru.
"NPP, as we have previously stated, is committed to working with all democratic parties, but would not be dragged into joining the Mugabe-initiated and Didymus Mutasa-broadcasted coalition leader endorsement mantra, which seeks to anoint a leader outside a proper, democratic and people-driven process," he said.