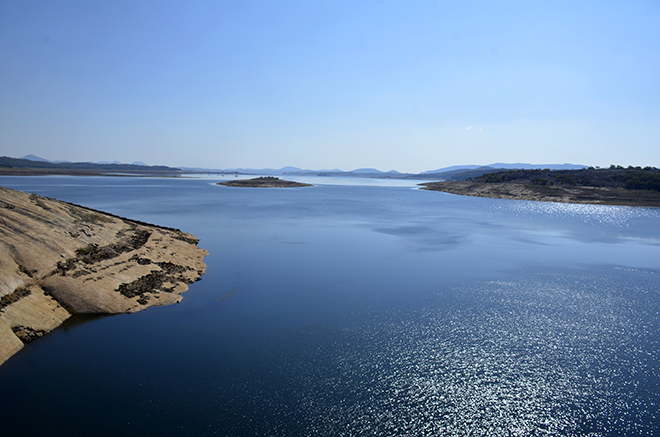 WATER levels at Masvingo's main supply dam, Lake Mutirikwi, remain critically low despite the heavy rains that pounded the province and most of the country recently, NewsDay has learnt.
By Tatenda Chitagu
Masvingo mayor, Hubert Fidze said the dam levels had insignificantly risen from 4% to 7,4%, and urged residents to continue using water sparingly, as the situation was still dire.
"While it is a positive move that we received the rains and there was a slight increase; however, more rains are needed for the dam to fill up so that we have enough water for drinking that will take us through to the next farming season. We urge residents to conserve water," he said.
Residents' pressure group, Masvingo United Residents and Ratepayers Alliance (Murra) blamed the low inflows on new farmers, who were resettled along the dam's catchment area and were practising riverbank cultivation, causing siltation.
"We feel people, who haphazardly settled themselves in the dam catchment area and feeder rivers, as well as stream bank cultivation by farmers in the surrounding areas are causing siltation. They are also planting and settling on wetlands and we urge government to do something about it," Murra spokesperson, Godfrey Mtimba said.
Other dams across the country have recorded significant inflows due to favourable rains received so far.