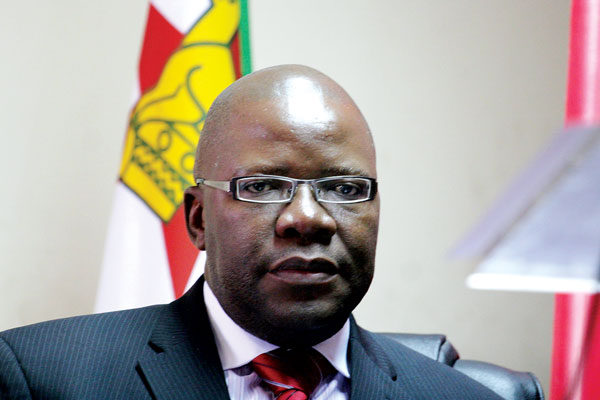 FORMER Finance minister Tendai Biti's opposition People's Democratic Party (PDP) will soon convene an elective policy conference to fill posts left vacant following a spate of defections by senior leaders.
BY STAFF REPORTER
In an internal memorandum to the PDP national council and all party structures on Tuesday, seen by NewsDay, Biti seemed to begrudgingly taking the recent events in his stride.
"I write to you fellow comrades at a time when the party is facing challenges. This is possibly one of the biggest trials that the party has gone through since its formation on September 11, 2015," he wrote.
"When we successfully celebrated our first year anniversary on September 11, 2016, we thought we shared the same spirit of love and understanding, as we built the People's Democratic Party (our beloved party). Unbeknown to us, some among us had a different agenda. The past two weeks have made this agenda known. Now that the agenda is in the open, we are grateful for it being revealed sooner rather than later."
Biti said the "party has indeed suffered a setback" at national and provincial level with Matabeleland North being the hardest hit. But the former treasury chief seemed to be digging in rather than capitulating.
"As the president, I am convinced we will emerge stronger than ever before. Among the many things that have led to this aforementioned conviction is that the party remains intact in the affected provinces and the rest of the country as particularly demonstrated by the weekend activities in Bulawayo province," he said.
"I derive this conviction from the knowledge that the strongest political parties in history were or are victims of splits and defections. All political parties that stand strong today have gone through periods of losing members, much as they have gone through periods of gaining members."
Biti said he would be visiting all provinces including external ones as part of a "healing process", with Bulawayo and Harare already covered.
"Leaders in the management committee will visit Matabeleland North on October 29, 2016. The office of the chairperson and organising secretary will roll out a schedule for the other provinces in due course," he said.
The conference, Biti told his party, would see the launch of the call "for the National Transitional Authority (NTA) plan, a document that will display to the people of Zimbabwe why the NTA is the answer to the people's woes". "The policy conference will also have an elective element to enable the replacement of the vacant posts at national level, as we build a stronger party in preparation for a general election, in the unfortunate event that an NTA is not established," he said.
With reports of a fall-out between Biti and opposition Zimbabwe People First leader Joice Mujuru over membership "poaching", the former Finance minister said his commitment to a coalition remained unshaken.