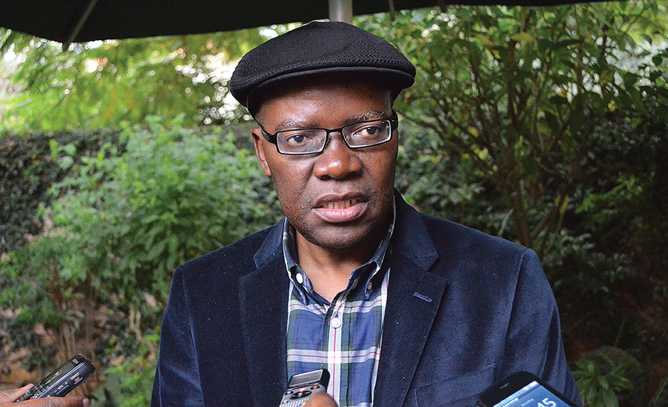 SHARP differences have emerged between lawyers over the interpretation of High Court judge Justice Priscilla Chigumba's judgment on Statutory Instrument 101a that had effectively banned demonstrations in Harare.
by Everson Mushava
Justice Chigumba on Wednesday ruled as unconstitutional a two-week ban on demonstrations imposed on Harare by Zimbabwe Republic Police officer commanding Harare central district Chief Superintendent Newbert Saunyama through SI 101a of 2016.
"Statutory Instrument 101a, is, hereby, declared invalid and the declaration is suspended for seven days in order for the respondents to rectify the invalidity," Justice Chigumba said in her ruling.
The ruling came after President Robert Mugabe had challenged the judiciary against granting orders to demonstrate against the Zanu PF government.
Many people immediately celebrated Justice Chigumba's ruling, saying it was a slap in Mugabe's face, but a University of Zimbabwe constitutional law lecturer, Lovemore Madhuku argued the decision was actually a victory for the 92-year-old leader.
Lawyer, Tendai Biti, who represented the applicants, opposition parties under the banner of National Electoral Reform Agenda (Nera), said the ruling was clear.
"Nullification is nullification! SI 101a was nullified. What I can say to my clients is, they can go into the streets right now," he said.
"What can you expect from Madhuku, who last week said the government was right to ban the demonstrations? Recently, he also told students that Zanu PF has never stolen an election."
"The order has set aside SI101 and given the police time to rectify the invalidity. And the truth of the matter is, the invalidity cannot be rectified and people are free to protest."
But Madhuku said celebrations were premature.
"The ruling is very clear. In simple terms, the judge found the ban to be unlawful, but she exercised her powers, under the Constitution, to suspend that unlawfulness for the next seven days," he explained.
"So for the next seven days, the ban will remain in force and demonstrations will remain banned in the CBD during the seven days the judge expects the government to introduce a lawful ban to take over from the unlawful ban that she has protected for seven days."
Madhuku said if the government fails to introduce a new and lawful ban in the next seven days, the protection given to the ban by the judge will automatically lapse and the ban disappear.
"So the government has succeeded on two levels. First, its ban remains. Second, it has been given a week to put in place a legally sound ban. The courts have listened to the President," he argued.
UK-based Zimbabwean lawyer Alex Magaisa said the judge lifted the ban, but suspended her own judgment.
"Yes, but the judge went on to suspend the interim order! But I cannot understand why the judge suspended her interim order. It effectively confirmed the two-week decree," he said on Twitter.