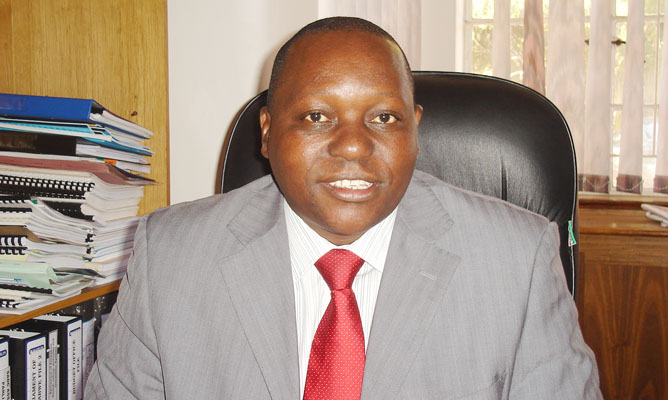 The Auditor-General's reports on the management of Zimbabwe's public finances and assets for the year ended December 31, 2015 have been tabled in Parliament. As expected and common with prior annual audits, the 2015 audit revealed gross mismanagement and theft of public resources.
John Makamure
Let me begin commending the Auditor-General for complying with statutory requirements on the submission of audit reports. Section 309 (2) of the Constitution and Section 10 of the Audit Office Act requires the Auditor-General to prepare and submit to the Minister of Finance a report of his/her examination and audit of the public accounts of Zimbabwe no later than June 30 of each year. In the past, the audit reports used to be several years behind. Such a vast improvement has been made possible through the recruitment of additional qualified staff, outsourcing of the audits and the provision of staff training with the assistance of government and development partners.
Although there were some notable improvements in some ministries in terms of implementing the audit recommendations that were made in 2014, the overall state of affairs remains depressing. There continues to be wanton disregard of the Auditor-General's and Public Accounts Committee of Parliament recommendations in complete violation of the Constitution, other public finance management statutes and public service regulations.
Failure to implement the Auditor-General's recommendations can be explained by a combination of a pervasive culture of plunder of scarce resources within the public sector, and the absence or reluctance to implement punitive measures against errant public officials.
The key issues highlighted by the Auditor-General in her audit of line ministries, public enterprises and local authorities include weak internal controls leading to fraudulent activities by employees; expenditure not supported by adequate documentation; non-adherence with procurement regulations; failure to pay suppliers for goods and services received; transfer of funds from Fund Accounts without Treasury concurrence; poor corporate governance practices in state enterprises and parastatals; failure by state enterprises and parastatals to honour statutory obligations; and inadequate controls over receipting of payments in respect of accounts receivable in a number of councils.
The Auditor-General clearly stated in her report that most of the challenges that continued to plague the public enterprise sector were of a corporate governance nature. Some entities continued to operate without boards of directors, while some board members borrowed from institutions that they had oversight responsibility.
Like I said earlier on, these findings are not new. They have been the same for many years. Surely, this is unacceptable in a country currently embroiled in a fiscal crisis that has seen the government failing to pay its employees on time. The best that we could be doing is at least to prudently manage the little that we have in order to enlist sympathy from the civil servants that have not received their salaries and suppliers that have not been paid.
The solution to the perennial problem lies in implementing provisions of the Constitution and other statutes governing the management of public funds. The other solution hinges on giving Parliament, in particular the Public Accounts Committee, more teeth.
Section 299 (1) of the Constitution empowers Parliament to monitor and oversee expenditure by the State and all commissions and institutions and agencies of government at every level, including statutory bodies, government-controlled entities, provincial and metropolitan councils and local authorities. Such oversight is intended to ensure that all revenue is accounted for, all expenditure has been properly incurred and any limits and conditions on appropriations have been observed. Section 299 (2) requires an Act of Parliament to provide mechanisms for Parliament to monitor and oversee expenditure. However, the current Public Finance Management Act is largely weak in that respect. Although Parliament recently passed some amendments to the Act, these were not comprehensive enough as they only made a half-hearted attempt to address corporate governance issues in state enterprises, leaving many other important areas untouched.
Section 309 of the Constitution outlines one of the functions of the Auditor-General as that of ordering the taking of measures to rectify any defects in the management and safeguarding of public funds and public property. Public officers are required to "comply with orders given to them by the Auditor-General". The Public Finance Management Act must include severe penalties for non-compliance with the Auditor-General's instructions. Above all, these sanctions must be enforced.
We also have Chapter nine in the Constitution which outlines basic values and principles governing public administration. One of the principles is efficiency and economical use of resources. Efficiency is about achieving more with limited resources, while economical use of resources is about careful and prudent planning so as to avoid unnecessary waste or expenses. Regrettably, these are foreign concepts in the public sector as evidenced by the damning Auditor-General's reports.
Again, an Act of Parliament is required to enforce provisions of chapter nine, including providing for the disciplining of persons who contravene the provisions of the chapter, among others. It is the duty of Parliament, in particular the budget and finance portfolio committee, to push for the enactment of these statutes. Parliament must exercise its powers provided in section 130 of the Constitution to initiate, prepare, consider or reject any legislation. The growing tendency by our MPs to pass piecemeal and unconstitutional pieces of legislation is a major disservice to the people that voted these lawmakers into office.
l John Makamure is the Executive Director of the Southern African Parliamentary Support Trust. Feedback: john.makamure@gmail.com