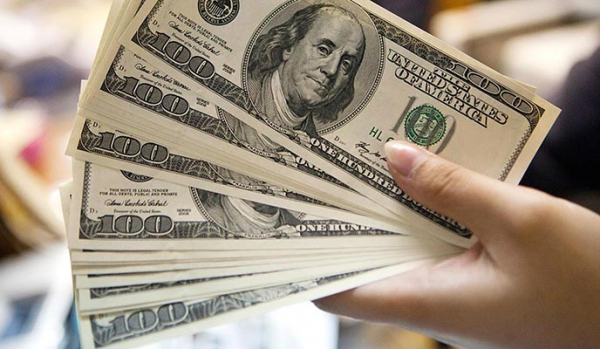 PANIC induced by cash shortages and the impending introduction of bond notes has hit the banking sector and has seen the return of the "cash burning" phenomenon, which characterised the financial sector in 2007 and 2008, as depositors rush to clear out their bank balances. BY BLESSED MHLANGA/TATIRA ZWINOIRA
Depositors with large sums in their bank accounts who have been failing to withdraw the money have resorted to Real-Time Gross Settlement (RTGS) payments to groups of people, who will in turn withdraw the cash and remit for a fee.
A banker, who spoke on condition of anonymity, said banks were now vetting all RTGS applications before approving them in a bid to avoid the return of burning.
"This is where the know your client issue comes into play, because we have seen an influx in withdrawals and movement in RTGS, which is suspicious, we have now moved to control that movement," the banker said.
Bulk cash depositors have also resorted to selling cash instead of depositing it with banks, as the cash crisis deepens.
"This crisis has created an opportunity for us to earn more money, the going rate for cash is now 10%. If you transfer $1 000 into my account, I give you $900, that's the new deal in town," another source said.
On Wednesday this week FBC Bank sent a message to its clients announcing the suspension of RTGS payment systems to prepaid MasterCards.
"Kindly note that we are no longer accepting any RTGS/Paynet or interbank account transfers into FBC Prepaid MasterCards. Only cash deposits will be accepted," the bank said in a statement.
FBC head of marketing Priscilla Sadomba told NewsDay Weekender that the nation was currently experiencing cash challenges and nostro funding limitations.
"Our limit is $200 per day, which enables us to spread the distribution of cash more equitably," she said. "Some unscrupulous individuals have been doing RTGS transfers from their bank accounts onto their Mastercard Prepaid accounts.
"They then send their cards outside the country to enable cash withdrawals there and because of these actions, which centre on trying to beat the system, nostro funds, which are accounts housed outside the country, are fast being depleted.
"People are withdrawing more than their stipulated daily limit. So, in order to stop those individuals who are trying to circumvent the system by double-dipping, we have had to implement this measure."
Zimbabwe National Chamber of Commerce president Davison Norupiri confirmed that there had been a spike in withdrawals, which could have been triggered by the announcement of the introduction of bond notes.
He said Reserve Bank of Zimbabwe governor John Mangudya made a mistake by moving the introduction of the bond notes to October because this gave depositors a chance to wipe out their accounts.
"Announcing the October date was not a good idea, as it gives people ample time to withdraw all their money from their accounts," Norupiri said.
"People have actually pressed the panic button, as they were not sure what to expect next, so the announcement was not really healthy."
Mangudya was unavailable for comment, as his phone was on voicemail and WhatsApp messages sent to his number had not yet been responded to at the time of going to print.
The average daily limits for withdrawals are now ranging between $100 and $300. However, some banks are permitting as little as $50 in withdrawals.