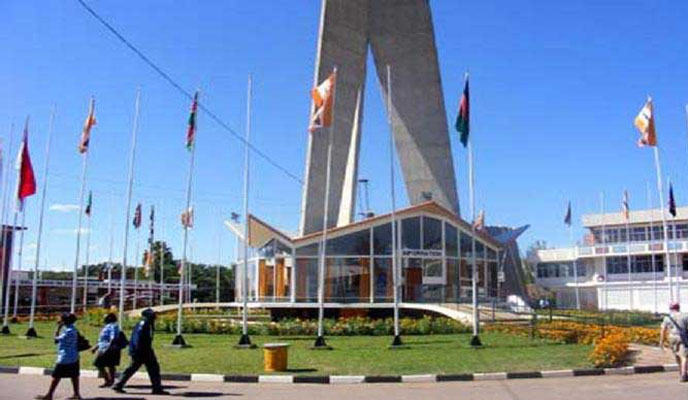 THE 57th edition of the Zimbabwe International Trade Fair (ZITF) opened on a subdued note yesterday, with exhibitors complaining of low business on the first day of the showcase.
BY MTHANDAZO NYONI
The fair which will run to Saturday under the theme Innovate, Integrate and Industrialise, would be officially opened by Togolese President, Faure Essozimna Gnassingbé (pictured).
Traditionally, the first three days of ZITF were reserved for business visitors, while the last were open to public exhibitors.
By mid-day yesterday, some of the exhibitors were still setting up their stands, while others had already started entertaining visitors.
Namibian exhibitor Alberina Amupolo said business was very low, but hoped it would pick up as the fair progresses.
Diagnosis and Sensors marketing representative Amanda Ncube said even though the fair had kicked off on a low note, they were hoping to clinch more deals with international companies.
"We are expecting to meet with potential investors because the fair provides us with those opportunities. We are also expecting our sales to shoot up," Ncube said.
She also paid tribute to the organisers of the event. Abbiamo Trading southern region branch manager, Richard Kreidl, said they were expecting business to pick as the fair progresses.
Despite the relatively subdued activity, some exhibitors were positive business would improve and they would clinch new deals.
Delta Beverages corporate affairs manager Tsungie Manyeza said the fair started off well and were expecting better deals to be clinched.
She said they would use the fair to campaign against underage drinking.
ZITF chairperson Bekithemba Nkomo told journalists at a press briefing that they were very happy with the kind of exhibitors they had this year.
"We are very happy about the quality of the exhibitors and the quality of the product," he said.
Nkomo added that 19 countries, including Zimbabwe, were represented. These were Botswana, China, Cyprus, Ethiopia, Germany, Indonesia, Iran, Japan, Kenya, Malawi, Mozambique, Namibia, Poland, Russia, South Africa, Tanzania and Zambia.
However, three were yet to come.
Nkomo said that total bookings were at 45 683m2, which was 96% of space available for sale.
He disclosed that this year's edition had attracted about 390 direct exhibitors, compared to the closing total of 387 last year. The figure, that included 32 direct foreign exhibitors, was the same as achieved in 2015.
Nkomo said South Africa was the biggest exhibitor this year with 32 companies from the country exhibiting.
He said they were working tirelessly to penetrate the West African region.
The business conference, set to be held today, would be officially opened by Vice-President Emmerson Mnangagwa.