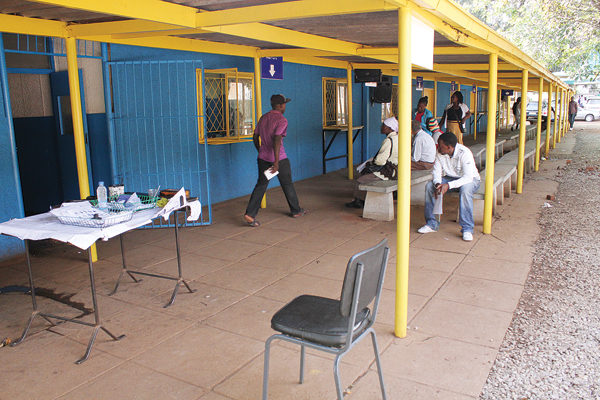 PRESIDENT Robert Mugabe yesterday officially opened the multi-million-dollar National Passport Production Centre at KG VI, but controversy is set to stalk the centre, as Israeli company Nikuv played a leading role in its setting up, as they were the major consulting firm.
BY BLESSED MHLANGA
Mugabe commended long-serving Registrar-General Tobaiwa Mudede for commissioning the National Passport Production Centre, which has the capacity to produce 16 000 passports a day.
"He has finished his structure, which enables us to have our passports on time and it has the niceties of technology and we want to thank him for that," he said.
Mugabe said the move to have the RG's Office printing its own passports was mooted by Cabinet in 2009 because of the delays in issuing out passports, which saw hundreds of people sleeping in queues daily in order to get the document.
Japanese companies, which include Marubeni Corporation, Marpless, Uno Seisakusho and Toppan Instatsu Printing, supplied most of the equipment used in the production line.
Israeli IT company NIP was the major consultancy firm, which introduced Mudede's team to the Japanese.
NIP, or Nikuv International Projects has in the past been accused of electronically manipulating elections in favour of Zanu PF.
Japanese ambassador, Yoshi Tendai Hiraishi said the bilateral relations between his country and Zimbabwe continued to strengthen following the recent visit to the Asian country by Mugabe.
Hiraishi spoke about his country's attention to detail and improved technology.
"Let me ask everybody to pay attention to the high quality service of Japanese companies, which have an internationally established reputation," he said.
Before the National Passport Production Centre was established in 2014, passports were printed by Fidelity Printers at a cost of $700 a booklet.
Mudede said the production centre had significantly reduced the costs, while increasing security features of the Zimbabwean passport.
Bizarrely, he did not give details of the cost of the project and refused to discuss if passport application fees would go down.
"I cannot say how much this project cost, I have to sit down with my accountants. I also can't say if this means fees will be reduced before we sit down and look at the costs," Mudede said.
Nikuv was reportedly taken to court in 1996 Zambia over vote rigging allegations, while the Zimbabwean opposition have accused the firm of manipulating election results in Mugabe's favour.