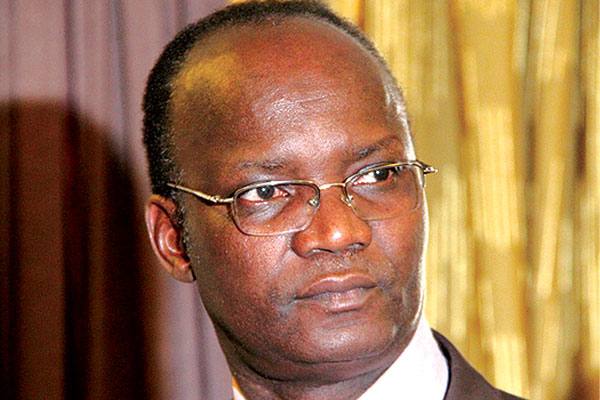 THE Ministry of Primary and Secondary Education has denied sabotaging the Science, Technology, Engineering and Mathematics (STEM) programme being spearheaded by Higher and Tertiary Education minister Jonathan Moyo.
BY OBEY MANAYITI
Moyo alleged in a recent interview with our sister paper, The Standard, that some people, including Information, Media and Broadcasting Services permanent secretary George Charamba, were trying to sabotage STEM on the basis that the Primary and Secondary Education ministry, led by Lazarus Dokora, was not happy with it.
He alleged the programme had been caught in Zanu PF succession wars where Charamba and Moyo were at each other's throats over factionalism.
Moyo alleged: "But Charamba has remained on my case on behalf of successionists. Only last Thursday, he telephoned the acting CEO [chief executive officer] at ZBC [Zimbabwe Broadcasting Corporation] just before News Hour at night and directed him to pull off STEM ads on ZBC television and ZBC radio stations.
"I understand he said he was doing this because the Ministry of Primary and Secondary Education had complained about the ads and he wanted to show 'who controls the media in Zimbabwe'."
But Primary and Secondary Education ministry spokesperson Patrick Zumbo said there was no bickering between his ministry and that of Moyo.
Instead, Zumbo said they were embracing STEM, which was also rooted in the new curriculum.
"STEM is there in our new curriculum and there is no quarrel on it," he said.
"We continue to promote STEM as given in the new curriculum. I am not sure on the approach they are having, but ours is rooted on the curriculum. I don't even know where that is coming from."
Several other people, including War Veterans minister Christopher Mutsvangwa and Zimbabwe National Liberation War Veterans' Association secretary-general Victor Matemadanda, have joined in attacking Moyo, whom they want expelled from Zanu PF.
Moyo claimed there were people trying to throw spanners into the works.
The government is promoting the science subjects at "A" Level and under the current programme pushed by Moyo, the government will pay for the school fees of students doing the subjects under STEM.
Some tertiary institutions have reportedly welcomed the initiative, which is largely going to halt the country's deficiencies with regard to science and technology skills in various facets of the economy.